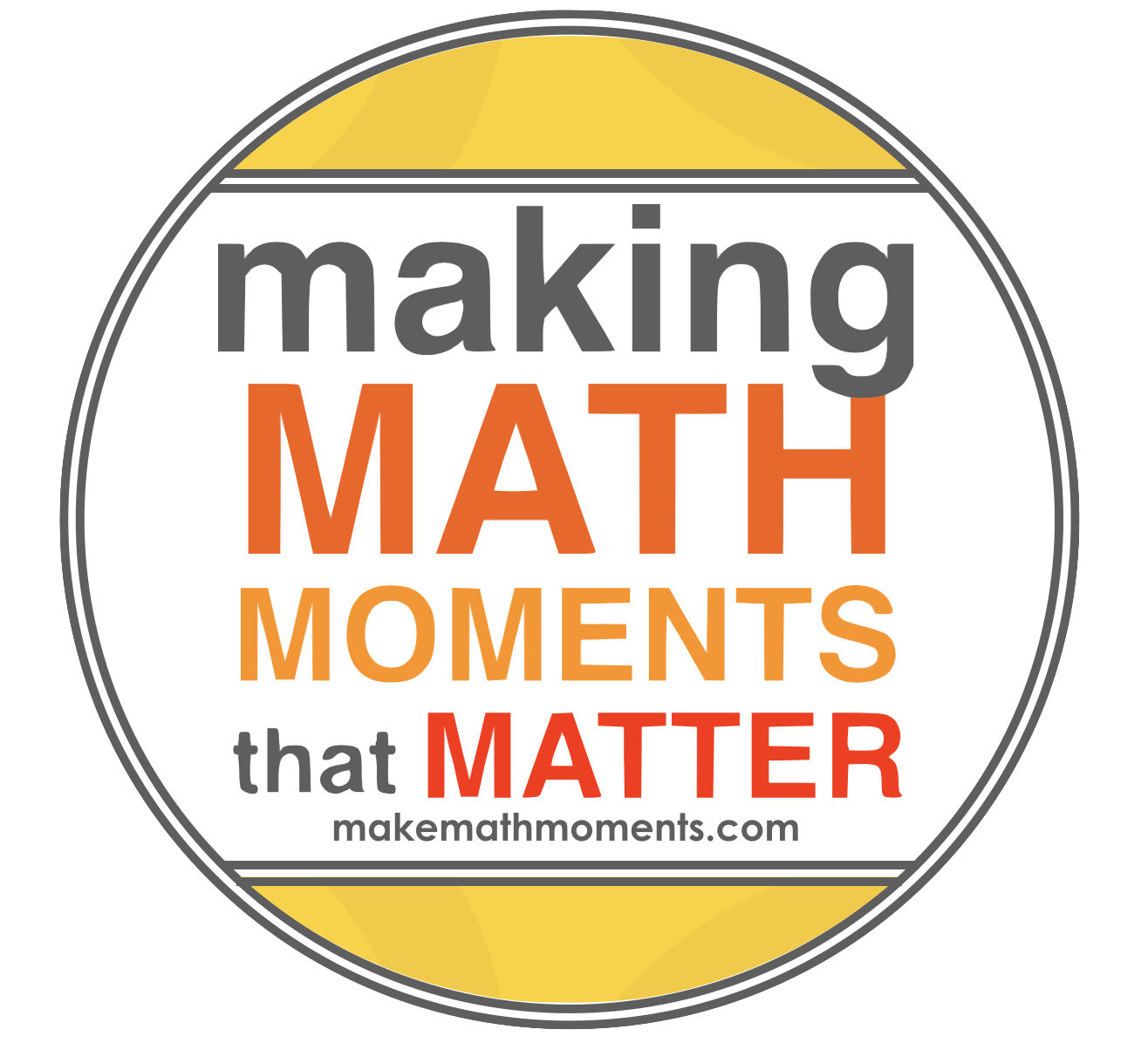 HOW TO TRANSFORM YOUR TEXTBOOK INTO A CURIOSITY MACHINE
by applying the Make Math Moments 3-Part Framework including sparking curiosity with the Curiosity Path
Teaching math exclusively from your textbook is like teaching with a bag over your head.
The textbook doesn't allow you to SEE your students. It doesn't take into account who your students are and where they are on their learning path.
The textbook doesn't allow you to HEAR your students. It struggles to provide meaningful opportunities for your students to discuss, collaborate, and reason with peers.
The textbook doesn't provide resources that spark curiosity and ENGAGE your students.​
THROWING OUT YOUR TEXTBOOK OR RESOURCES IS NOT THE ANSWER!
Who has time to search and search the internet for better math lessons?​ Or pay for those lesson on TpT?
TAKE THE BAG OFF YOUR HEAD
Learn to use the resources you have make math moments that matter
REGISTER FOR OUR WEBINAR: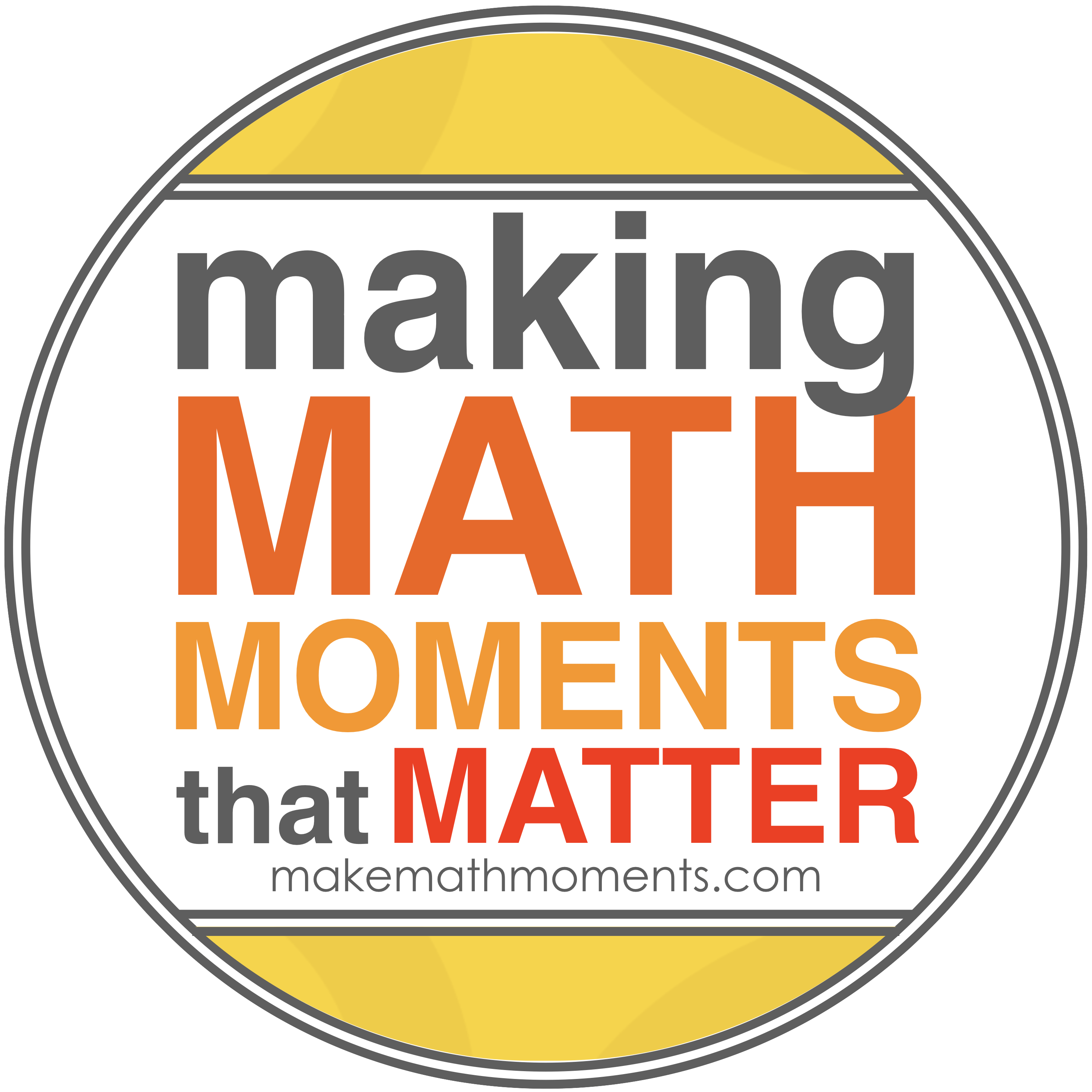 TRANSFORM YOUR TEXTBOOK INTO A CURIOSITY MACHINE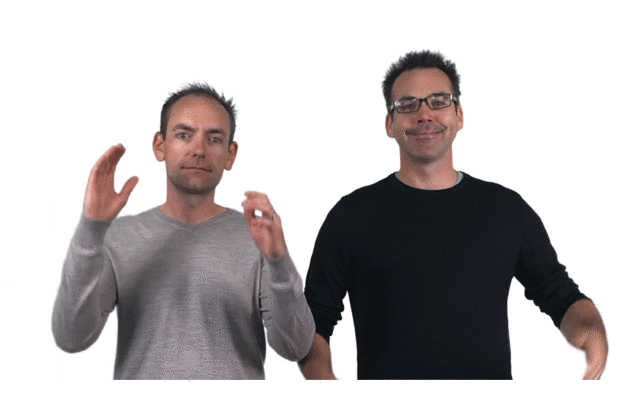 4 DATES TO FIT YOUR SCHEDULE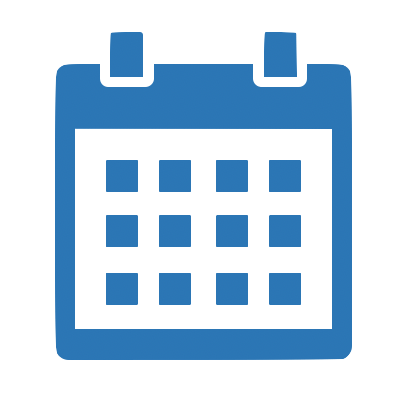 JANUARY 8, 2020
8:30 PM EST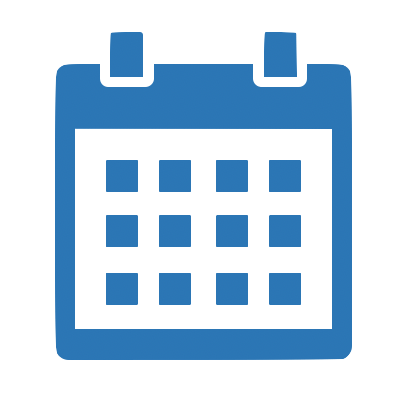 JANUARY 16, 2020
8:30 PM EST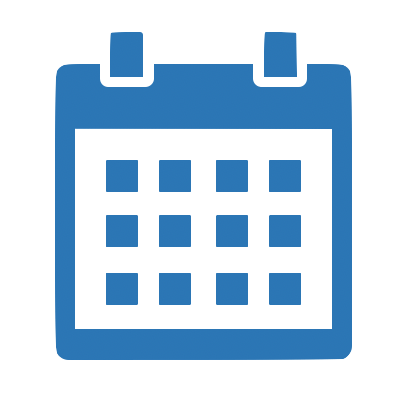 JANUARY 25, 2020
11:30 AM EST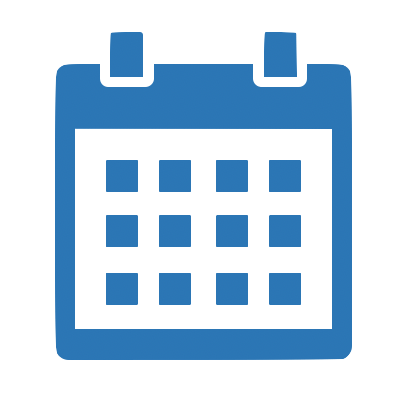 JANUARY 26, 2020
11:30 AM EST
WHAT YOU WILL LEARN IN THIS WEBINAR
Engage your students using resources you already have;
Modify textbook problems and exercises so that they spark curiosity in your students;
Use the Make Math Moments Curiosity Path so that your students will not only love math class but also learn to think deeply;
Formative assessment techniques that enhance your existing curriculum / or pacing guide; and,
Transform your resources into tools that promote resiliency in your students.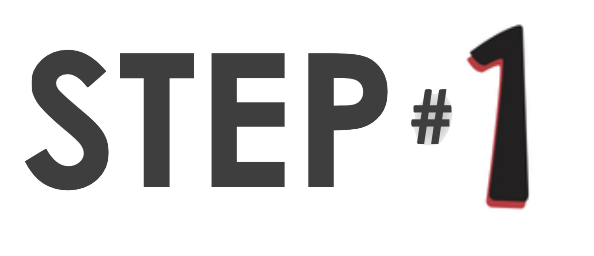 Register for the webinar by clicking the blue button below.

Enter in your details to register, hit submit and check your email to see your confirmation.

Mark your calendar and we'll see you in the live webinar!
WHAT OUR PAST WORKSHOP PARTICIPAN
T
S HAVE TO SAY…
I was frustrated with how my students were afraid to "try things out" when problem solving but after working with Jon & Kyle and applying their lesson ideas I now feel prepared to help my students overcome their struggles.
Working with Jon & Kyle changed my perspective so that I now see math in the world around me and I can bring it into my classroom. The practical classroom-ready resources they share frees me from feeling chained to the textbook everyday. I love seeing how the three-act math tasks can be used and reused to hit so many different curricular areas all in one activity.
Taking Jon & Kyle's online workshop has been one of the most useful professional experiences that I've had. I could implement their strategies and provided resources immediately in my classroom leaving me with more time to dedicate to my students and a renewed energy toward teaching.
"Jon and Kyle offer practical, implement-in-your-class-tomorrow strategies that are accessible to teachers of ALL grades, kindergarten through calculus. From our session, teachers walked away with a wealth of resources, inspired to spark curiosity in their classes."
WHILE YOU WAIT FOR THE WEBINAR…
WATCH OUR 4-PART VIDEO SERIES 
ON MAKING MATH MOMENTS THAT MATTER
In our six module (16 week) online workshop you'll learn how to build and adjust your own lessons that engage students, build deeper understanding of math, and promote resilience in problem solving.
PERFECT IF YOU TEACH GRADES  3 through 10
Learn at your own pace!
Start Date: February 3, 2020
End Date: April 24, 2020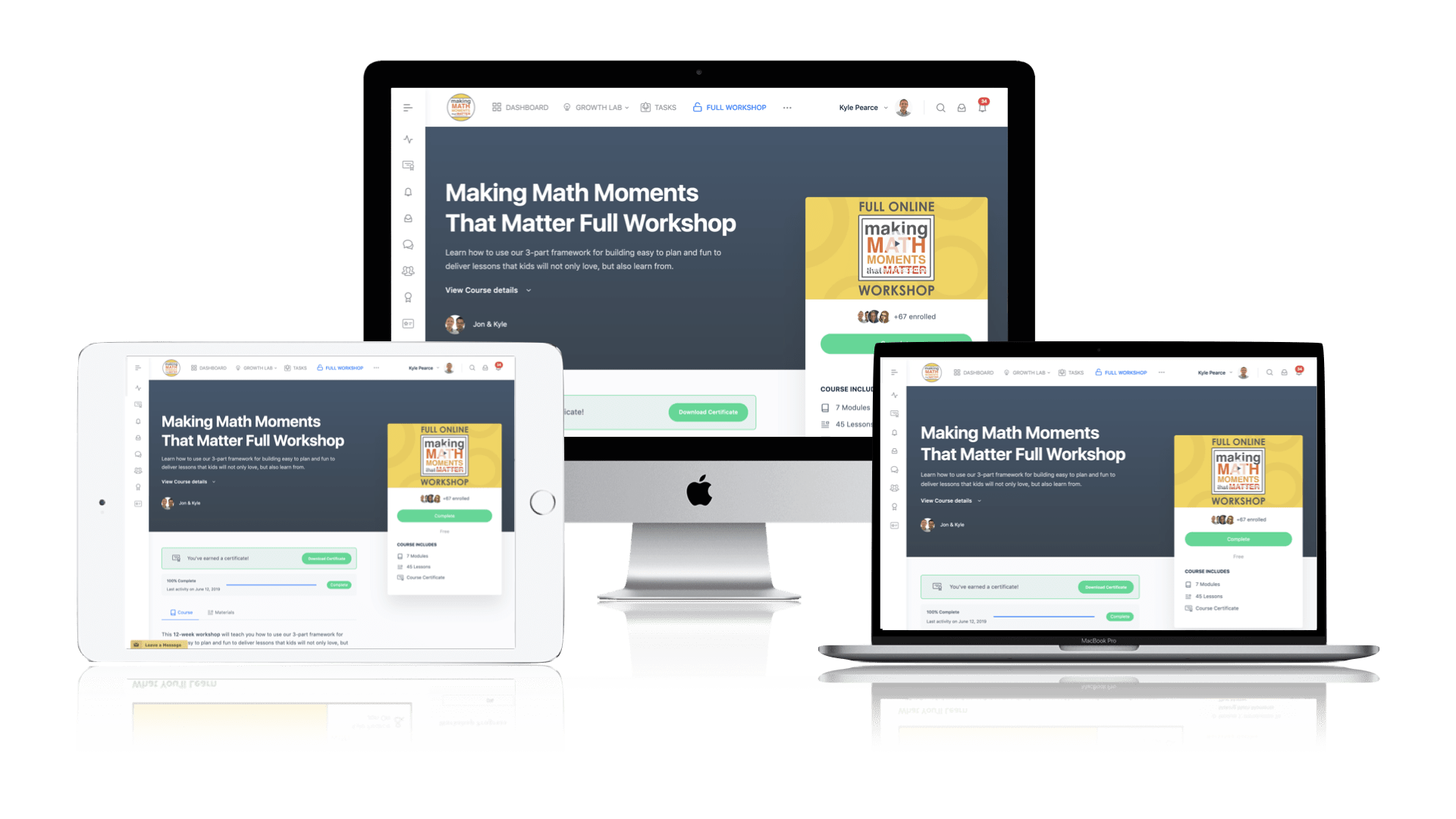 You'll have immediate access to ALL lessons after registration!