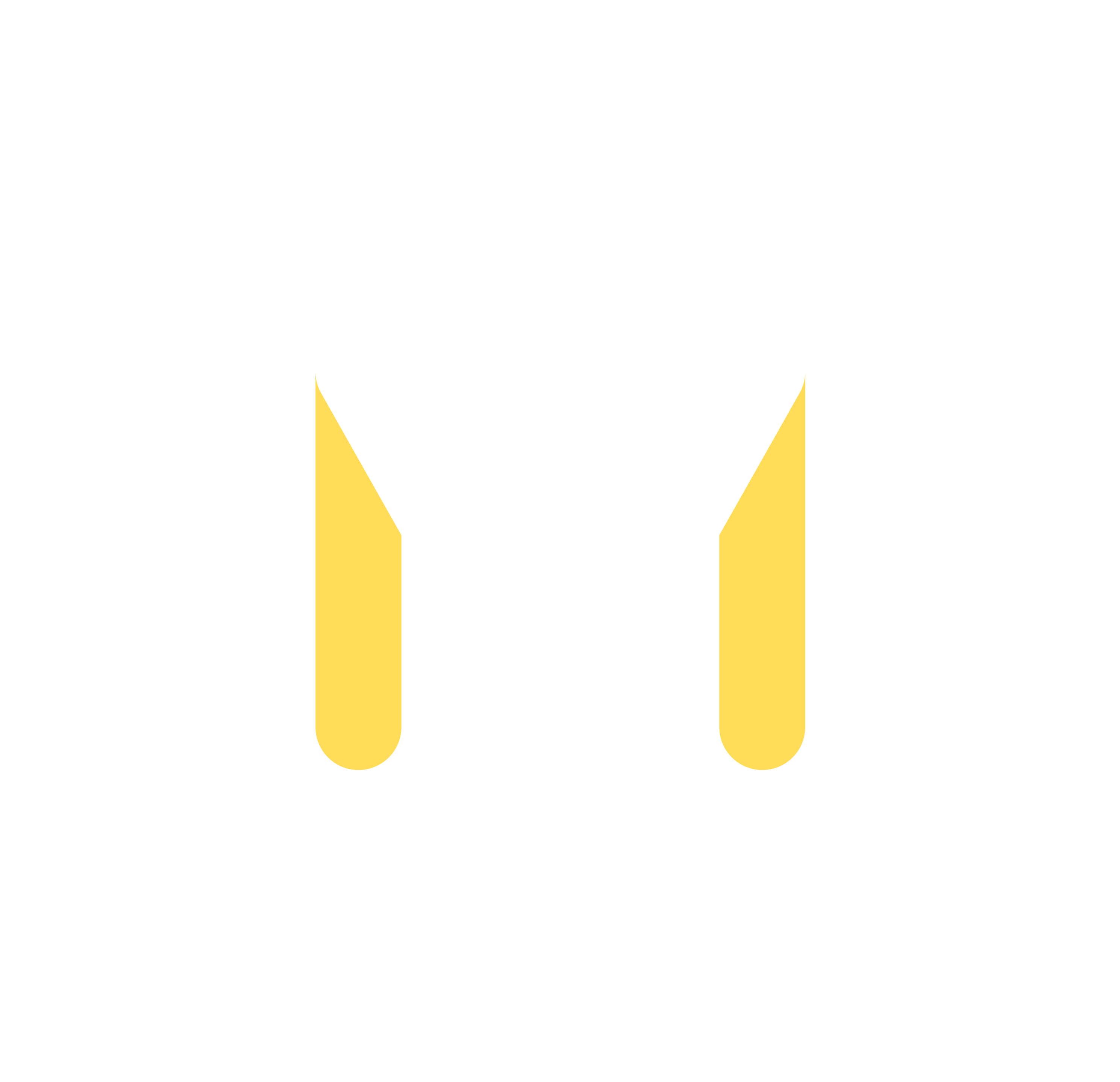 MOVE ALL OF YOUR STUDENTS FORWARD
Fix The Concept Holding Your Students Back in This 9 Module Course
THE CONCEPT HOLDING YOUR STUDENTS BACK
Unlocking Key Understandings in Proportional Reasoning So You Can Reach Every Student
Fill in learning gaps your students have that prevent them from reaching their potential?
Possess a deep understanding of the connections in mathematics from proportional reasoning to spatial reasoning to measurement to algebraic reasoning so you can build that capacity in your students?
Feel so confident & knowledgeable about your math content that other teachers sought you out for advice?
Help your students think like mathematicians while reasoning deeply about proportions…everyday?
Stop second guessing your abilities in your math block and look forward to your teaching day?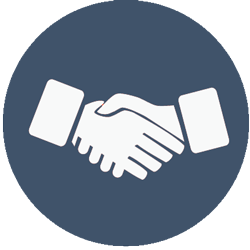 LET US HELP YOU SHRINK STUDENT LEARNING GAPS IN MATH
(while beefing up your own math understanding)

WHEN FUN ISN'T ENOUGH
If you've tried to implement engaging, fun lessons and activities only to find out that your students still had significant trouble accessing mathematical concepts.
WHAT'S HOLDING MY STUDENTS BACK?
When students struggle during tasks often it's because of missed key learning opportunities in the area of Proportional Reasoning!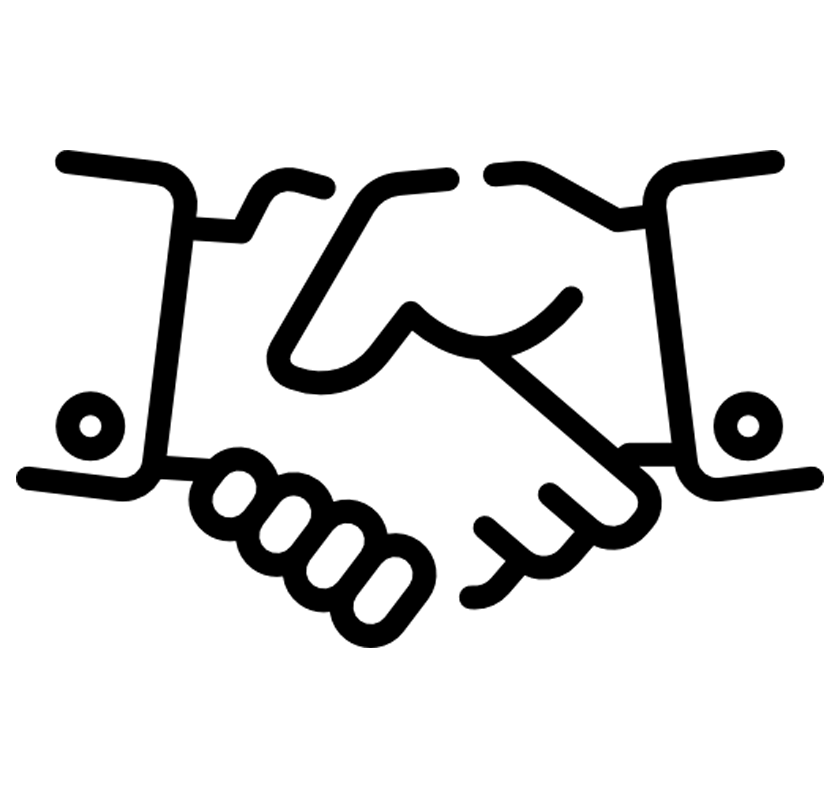 TAKE OUR COURSE T0 BUILDING YOUR CONTENT KNOWLEDGE
By Learning about the key understandings that surround proportional reasoning from second grade through ninth grade and the right activities to use in the classroom you'll be shrinking those gaps while building success for your students.

BUILD YOUR KNOWLEDGE
In this hands-on comprehensive course we'll not only unfold the fundamental concepts for teaching proportional reasoning so you can close gaps with your students we'll also show you and give you the lessons/resources to use in your classroom to make it all happen.
GET RESOURCES
Use our handouts, lessons, tasks, and resources in your grade 2 through 9 course so you can save time while helping your students fuel their sense making.
Your three (3) simple steps to gaining the confidence, fluency, and flexibility you need so you can reach more students:
GRADE LEVELS: K -10th Grade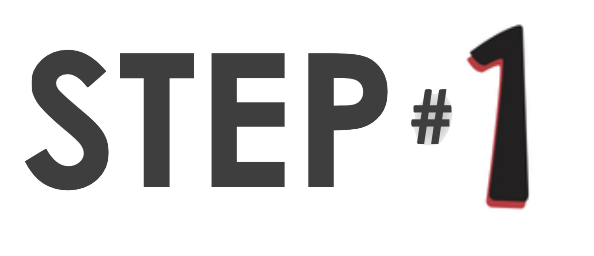 Click the REGISTER NOW! button anywhere on this page.

Schedule 20 minutes in your calendar to dedicate towards your craft.

Watch your confidence grow while reaching more students in mathematics.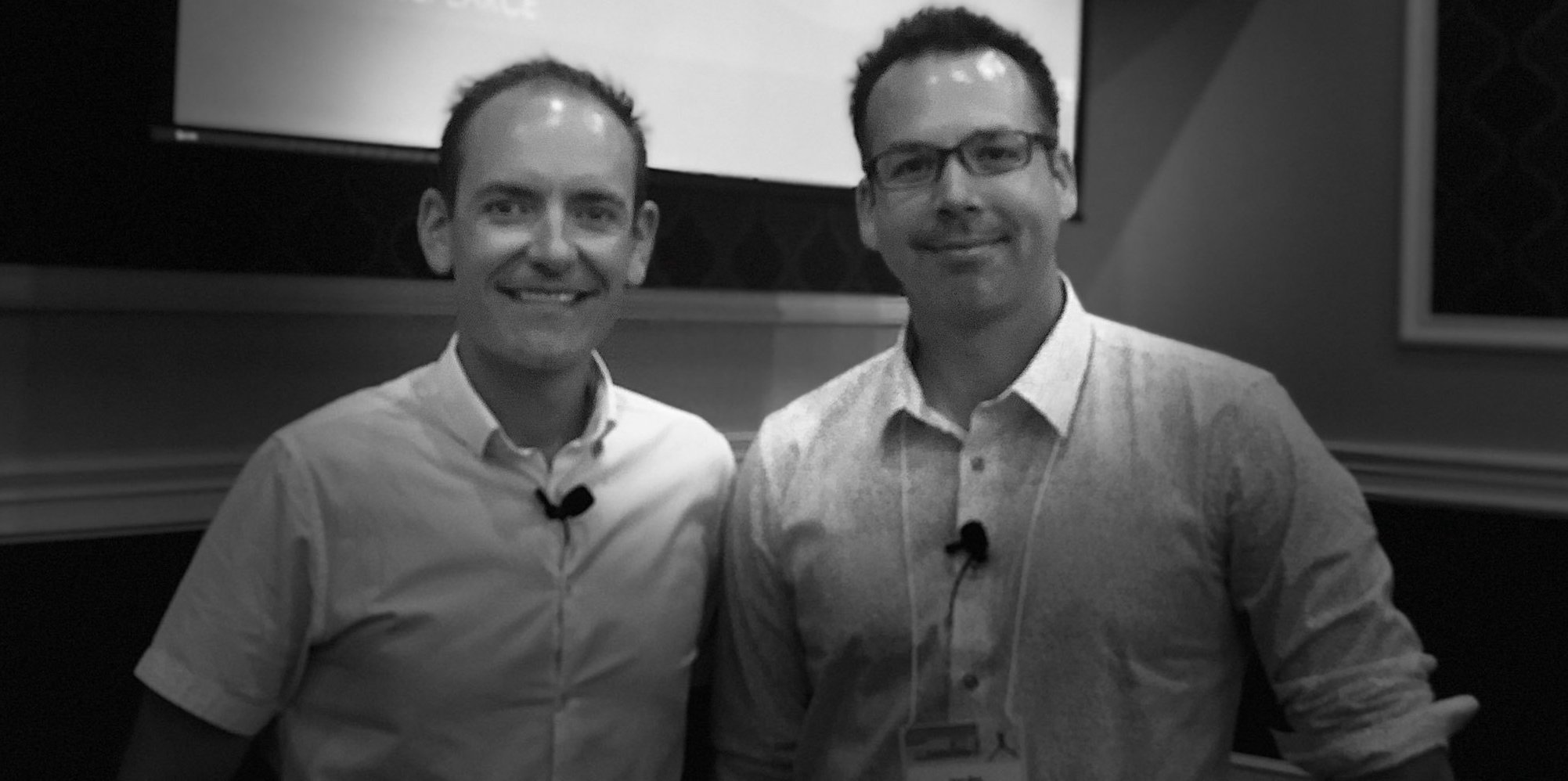 HI, WE'RE KYLE PEARCE & JON ORR
How we shrank student learning gaps in our students

As a Kindergarten through Grade 12 Mathematics Consultant and a high school math teacher not only have we spent our entire careers trying
spark curiosity and fuel sense
making
in our own classrooms, we've also
helped hundreds of teachers
transform their math classrooms into curious and exciting environments where thinking thrives in our online and in person professional development opportunities.
Year after year we would engage our students in active classroom activities only to yield small gains in student outcomes. Our students had major gaps in their early learning of many concepts.
We discovered that many of their learning gaps were traced back to a lack of understanding of proportional reasoning.
After we gained new insight into how proportional reasoning should be learned in young students, and with our emphatic tinkering of how to apply that learning in the classroom we experienced many successes with our students not just in proportional reasoning, but in measurement, geometry, and algebraic reasoningtoo!
We've heard from the Math Moment Maker Community these same struggles of "My students are now engaged, but they are not learning at a deeper level" or "I can't try new problems in class because they don't have basic skills."
We want you to learn from our successes and failures.
We've poured over our experiences and build this course to help you tackle these struggles faster than we did. 
We're here to help you. Let's get started.
Every math teacher can relate to the anecdotes Jon & Kyle profess – they're like "the math teachers next door"!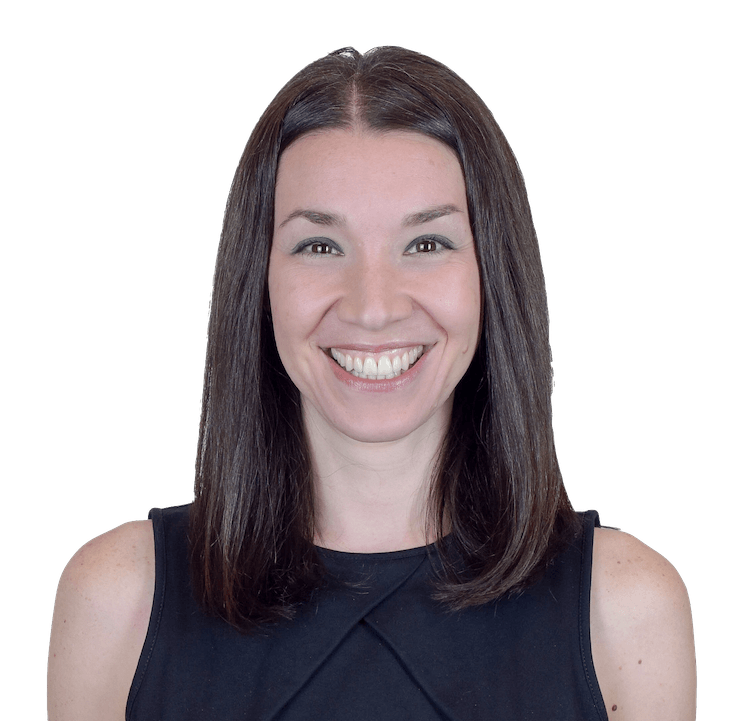 Module 1 – Introduction To Proportional Reasoning
What I Will Learn
What proportional reasoning is exactly;
Why proportional reasoning matters; and,
Where proportional reasoning begins developmentally.
Module 2 – Understanding Measurement
What I Will Learn
The importance of spatial reasoning for developing proficiency in measurement;
Mathematical models most commonly associated with quantities we measure;
The process of measurement;
Why the unit of measure matters; and,
How to apply our understanding of the unit of measure to various mathematical situations.
Module 3 – Understanding Comparison
What I Will Learn
The beginning of the Roadmap to Proportional Relationships;
Spatial comparisons through the manipulation and visualization of objects;
How we make unmeasured comparisons directly and indirectly;
A continuum of measurement understanding from direct comparison to indirect measurement; and,
How to notice and name different types of comparison along the continuum of measurement understanding through a problem based lesson.
Module 4 – Spatial, Counting, and Additive Thinking
What I Will Learn
How students make measured comparisons through counting;
How students move from counting concrete objects, to visual models, and finally counting abstractly;
How students make measured comparisons through additive thinking;
Addition and subtraction structures necessary for helping students overcome additive thinking struggles;
Addition and subtraction structures that often go unnoticed;
Visual models that can help to support algebraic thinking; and,
How to apply our understanding of additive thinking through problem based lessons.
Module 5 – Diving Into Multiplicative Thinking
What I Will Learn
What it means to make comparisons using multiplicative thinking;
The common language used when making multiplicative comparisons;
How to notice and name spatial, counting, additive, and multiplicative comparisons;
How to classify scenarios involving absolute and relative thinking;
Problem based lessons that can be used to build multiplicative thinking in your students; and,
How to build flexibility with multiplicative thinking involving unfriendly quantities.
What I Will Learn
Ratios involve comparisons using relative thinking;
Ratios can be sorted into two distinct groups or categories;
A definition of ratio;
How each ratio can be thought of as a multiplicative comparison or a composed unit, depending on your purpose and perspective
How context often determines how we choose to think about a ratio;
How to flexibly think of ratios using both types of thinking; as a multiplicative comparison and as a composed unit;
How to reveal a rate from a ratio relationship; and,
The different ratio constructs and how to work flexibly between the different constructs.
Module 7 – Sparking Curiosity With Ratios
What I Will Learn
How to think about ratios in two ways while sparking student curiosity;
What before moves and during moves we should be considering when running a problem based lesson involving ratios;
How to consolidate by making connections from student work to the intended learning objectives from our lesson; and,
Where to find great problem based lessons involving ratio relationships.
Module 8 – Proportional Relationships
What I Will Learn
How we can reveal proportional relationships through thinking of ratios as a composed unit;
The difference between ratio and rate reasoning as defined in the Common Core State Standards;
How you can identify the "glue" that holds a proportional relationship together through a game we'll call "Name That Constant"; and,
How we can make connections in proportional relationships through problem based lessons.
Module 9 – Putting It All Together
What I Will Learn
A consolidation of our learning from the previous modules in the course thus far while also making connections to the Proportional Reasoning Concept Web and Roadmap to Proportional Relationships;
A formal definition of a proportional relationship and key concepts;
Where student assessment struggles commonly arise due to a lack of understanding and skill related to proportional reasoning concepts;
How to transform proportional relationship problems that students commonly struggle with into tasks that all students can access; and,
How to use the concepts and skills we've developed in this course to build number sense and flexibility with your students.
LEARN THE PROGRESSION OF PROPORTIONAL REASONING TO HELP OVERCOME
THE CONCEPT HOLDING YOUR STUDENTS BACK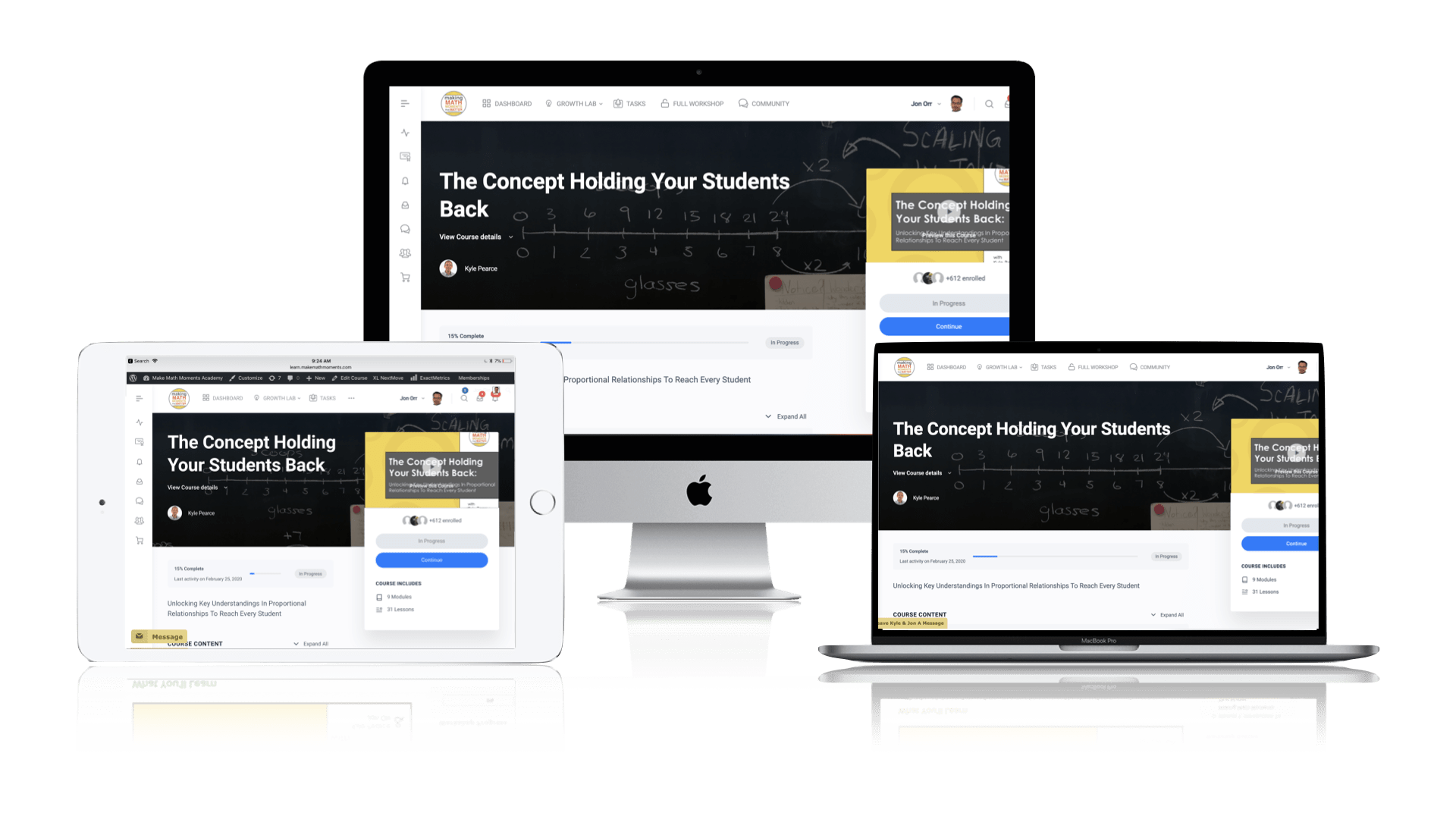 Join us in a 9-Module, self-paced online course where we unlock Key understandings along the Proportional Relationships Roadmap from Spatial Comparison to Ratio, Rate, and Proportionality.
AN ONLINE PD CRASH COURSE
(without the crashing)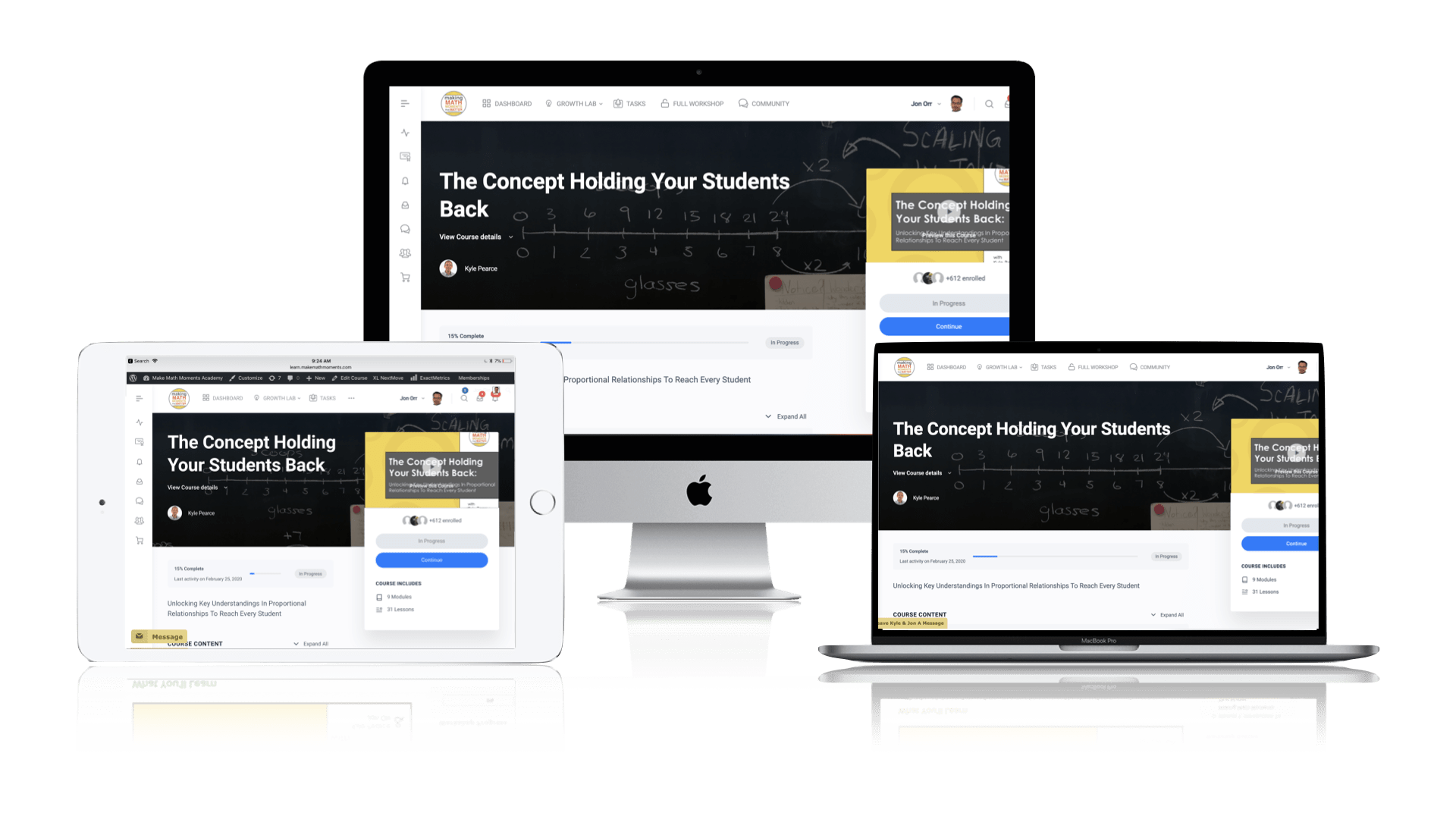 Course Set up
The course has 9 modules. Each module includes between one (1) and two (2) hours of video lessons, activities, and resources for you to work through at your own pace.
You could watch one video a day or binge 3 modules in a week. It's your course, your learning, your call.
Action Items
We carefully design the action items for each lesson so you can maximize your learning while minimizing your time.
Live Q & A Sessions
Each month we hold regular Live Q and A sessions. As an online course participant you'll have exclusive access to these events.
Your three (3) simple steps to gaining the confidence, fluency, and flexibility you need so you can reach more students:
GRADE LEVELS: K -10th Grade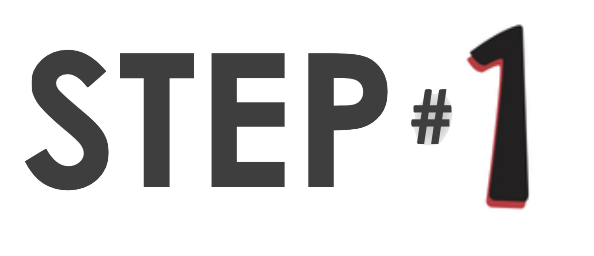 Click the REGISTER NOW! button anywhere on this page.

Schedule 20 minutes in your calendar to dedicate towards your craft.

Watch your confidence grow while reaching more students in mathematics.
DON'T TAKE OUR WORD FOR IT

Matthew Makuch is a 4th & 5th grade teacher from Victoria BC.
PRAISE FOR MAKE MATH MOMENT PD PROGRAMS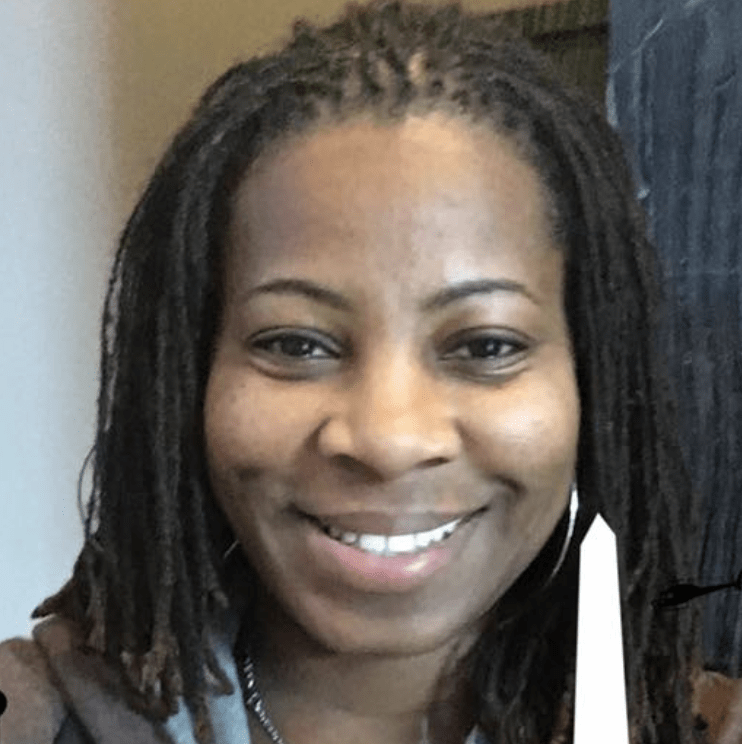 Takiesha Martinez
7th & 8th Grade Algebra Teacher
San Antonio Texas
So after 20 years of teaching I can say that Kyle & Jon's teachings have been what I've been looking for all of my life. I listen to 2-3 episodes of their podcast a day and I wish I could travel back in time to start my career over. I plan to spend the rest of my career putting into place what I've learned.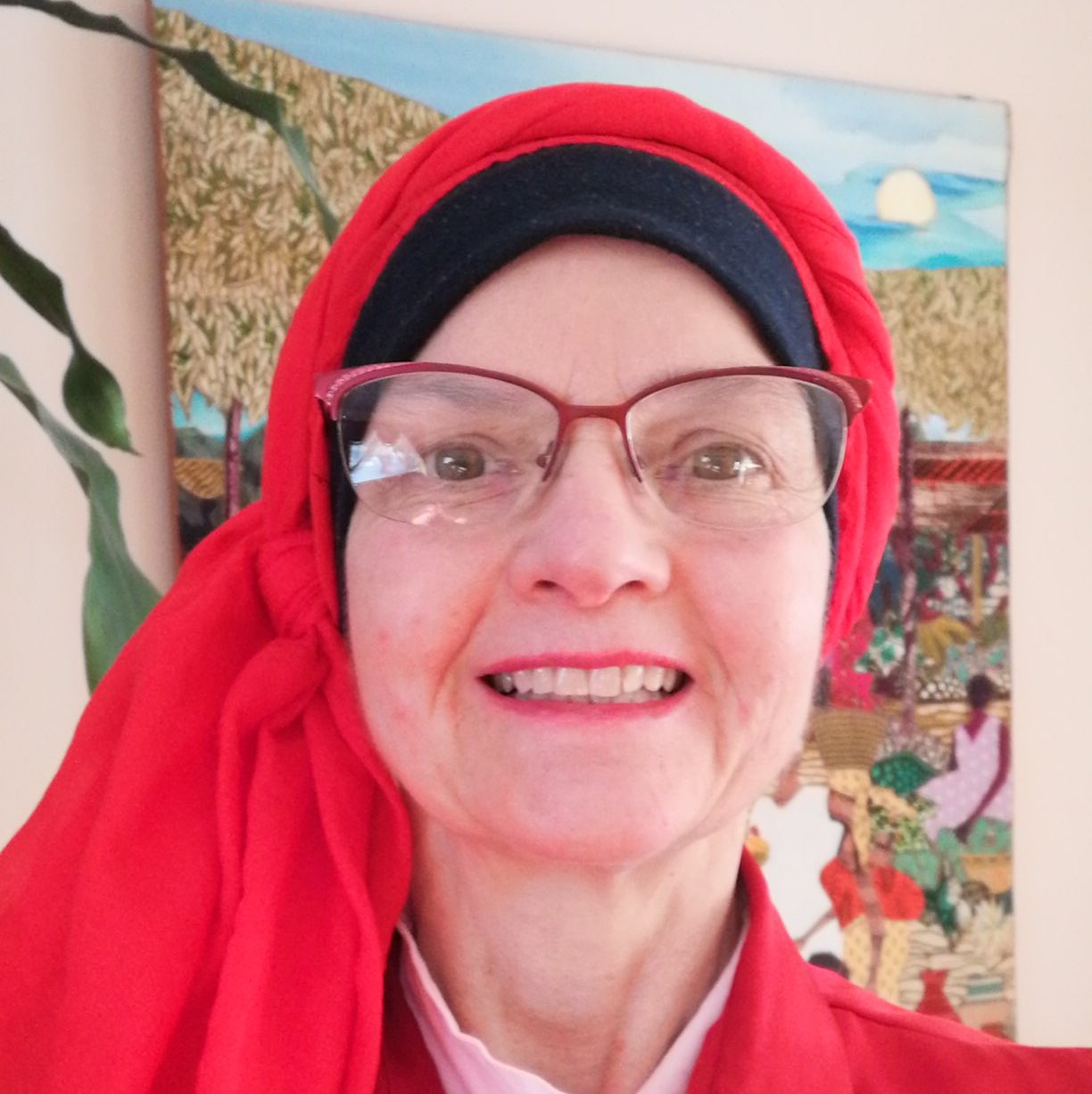 Mary Alice Ali
9th Grade Math Teacher
Pictou County, Nova Scotia
My biggest takeaway from Kyle & Jon's online professional development programs is the renewed belief in my own teaching abilities! Before their influence I'd researched the best ways for students to learn but had a hard time putting those ideas into practice. Their online course helped me see the connections among the best practices out there while showing me how to implement them in my classroom. Thanks Jon and Kyle for the countless hours you have put into making this happen.
NOT SURE IF THIS COURSE IS RIGHT FOR YOU?

Our Making Math Moments That Matter Online PD is not for everyone. We want to as open and transparent as possible so you can make the right decision BEFORE you join. Time is precious in your world and we don't want to waste that.
Elementary & Middle School Teachers who are ready to shrink the gaps in their students understanding by deepening their own learning around proportional reasoning.
Educators who are looking to earn PD credit hours while levelling up their math content knowledge and lesson teaching skills.
Action-taker teachers who will not just watch a video, but actually implement the ideas and strategies so that they can change the way our students understand math.
New & experienced teachers who are hungry for new learning and better student understanding.
WHO THIS COURSE IS NOT FOR
Teachers looking for just worksheets and printables without the purpose of creating deep learning with lasting results.
Anyone looking for a quick fix and not dedicated to making lasting changes to their classroom routines and strategies.
Educators looking for a fix-all strategy. Our course will build your math understanding so you can help your students. It's not easy work and not every classroom issue will be resolved.
People expecting guaranteed results – we know what we teach works (because we're doing it ourselves) but we can't guarantee specific results. This course helps you make adjustments to suit what's best for students.
HOW DOES THIS COURSE COMPARE?
| Option | Cost | Choose your Instructor? | Stay in the classroom? | Access to content |
| --- | --- | --- | --- | --- |
| Our workshop | $297 | Yes | Yes | 12 weeks with option for forever. |
| National math conference | $585 + travel expenses | No | No | 4 days |
| University course | $725 + materials | No | Yes | 8 weeks |
HEAR FROM EDUCATORS WE'VE HELPED
Sheila Akinleye
8th grade
Math Teacher
San Antonio Texas
Michael Cerecedes
5th Grade Teacher
Roseville California
WHAT OTHERS ARE SAYING ABOUT US
"Kyle and Jon are two educators whose work I constantly reference and share because it helps support educators and students through dynamic experiences with video, audio, and animation. Not only are they great educators but they understand the potential impact technology has in the classroom."
Both Jon and Kyle are engaging speakers that provide an easy to implement approach to connecting with students of all levels.
It is impressive how seamlessly Kyle and Jon move between exploring mathematical content, and demonstrating relevant pedagogical practices. Drawing on personal experiences and humour in their engaging presentation style, they are very relatable to teachers of both panels.
Jon and Kyle are a snazzy, dynamic duo with all the intellectual might, emotional awareness, pedagogical caring, and generosity of spirit to transform the mathematics teaching world. Their penetrating insights in lesson thinking, doing, and sharing are beautifully bundled in the spark-fuel-ignite framework.
Kyle and Jon have established themselves as a go-to pair for thoughtful and interesting math lessons.
Their attention to the critical nature of building curiosity and the importance of thoughtful planning resonate with me. It is great that they have provided so many examples and a structure in which to create lessons.
Jon & Kyle get teaching, they get assessment, and most of all, they get kids! They are both that rare secondary mathematics teacher who understand that their primary job is to support the learning of all students, especially those who struggle with mathematics.
THE MAKE MATH MOMENT GUARANTEE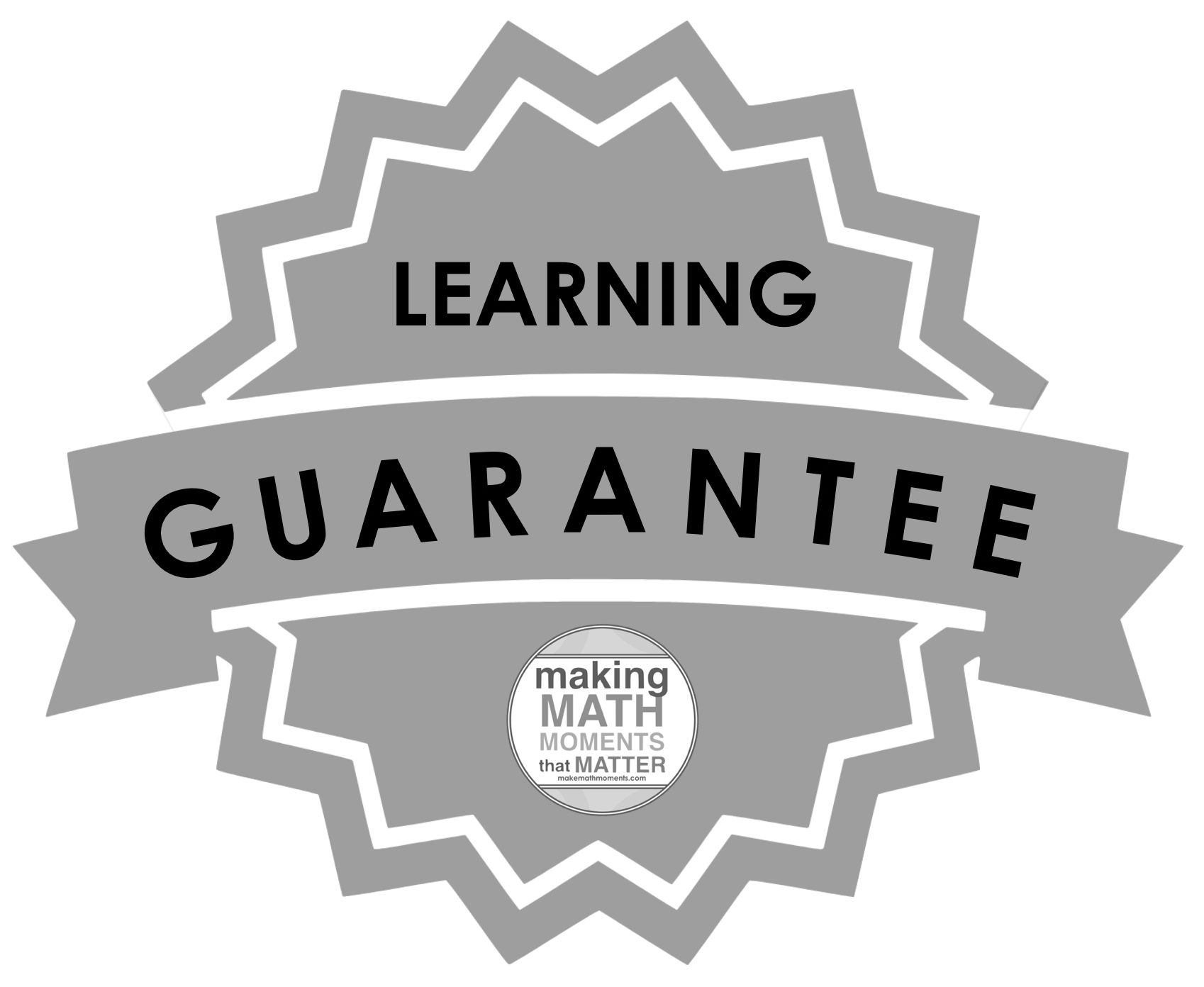 If you complete our course and do not learn anything you can implement in your classroom, then email us within 10 business days of the workshop ending and you will receive a full refund. 
Your three (3) simple steps to gaining the confidence, fluency, and flexibility you need so you can reach more students:
GRADE LEVELS: K -10th Grade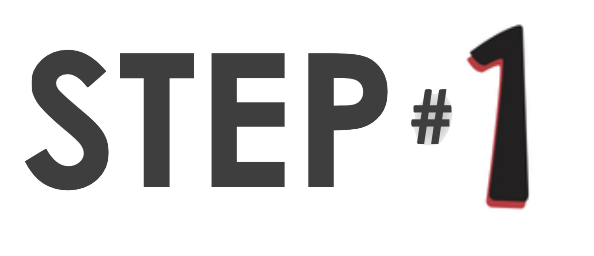 Click the REGISTER NOW! button anywhere on this page.

Schedule 20 minutes in your calendar to dedicate towards your craft.

Watch your confidence grow while reaching more students in mathematics.
FREQUENTLY ASKED QUESTIONS
LEARNING ABOUT THE COURSE
Can anyone enroll? What grade level is this aimed at?
Any teacher, educator, or administrator can join. We strongly believe that learning we share, is useful for any grade K-12. However, educators working with grades 2 through 9 will get the most out of the course.
What happens after I enroll?
You'll receive immediate access to all available course content, tasks, and resources. Look for an email from us from 
admin@makemathmoments.com
 to confirm your registration.
Can I pay with a purchase order?
Yes! Educators who purchase the annual plan can pay with a purchase order. Send purchase order information to 
admin@makemathmoments.com
 and we'll generate an invoice for you.
Can I register more than one person?
Yes! You can send us a purchase order at 
admin@makemathmoments.com
 along with the names and emails of all educators you're looking to register.
Is this course just for Canadian or American educators?
NO! Registration is open to teachers from any country. The strategies, ideas, and resources shared in this workshop are for 2nd grade to 9th grade teachers all over the world.
I am interested in this course but can't afford it, is there something I can do?
We want this course to be accessible to everyone. So, please email us at admin@makemathmoments.com, explain your situation, and we'll see what we can work out.
What happens after I register?
You should receive two emails shortly after you register. One email will be your receipt from Make Math Moments. Another email will have all the information you'll need to get started. At the bottom of that email will be a button you can click to get started.
Do I have to pay for this course with my own money?
Not necessarily. Over 70% of our past PD participants were reimbursed for the cost of their PD. Many administrators and teacher organizations (Unions and teacher associations) have funding that you can apply for. We provide you with a certificate of participation as proof that you took part in the professional development course/workshop.
How do I register more than one educator at a time?
All you'll need for this are the email addresses for everyone you want to register. Email us at admin@makemathmoments.com and we'll get your set up!
Can I pay with a purchase order?
Yes! To register using a purchase order, email us your purchase order information at
admin@makemathmoments.com
and we'll send out an invoice!
Is all of the content available straight away or is it time-released (drip fed)?
You get access to all course content right away. No waiting for content to be released to you, just jump in and start making use of the training straight away.
Can I get a certificate for PD credit?
Yes. You will receive a Certificate of participation indicating the number of hours you spent learning and applying the course content.
Can I get one-on-one help and support for my classroom?
Not only can you ask questions and get advice, support and feedback any time from within our community; but we also run live Q&A sessions, where you can pre-submit your questions for Kyle & Jon, or even ask them live.
What if I don't enjoy the course?
We're confident that you will learn many new things to apply in your classroom, however, if for whatever reason you're not 100% satisfied in any way we have a money back guarantee (no questions asked). We want you to make a difference in your classes, and know that if you take this course and really put your heart and soul into it… you will see amazing results!
Are your lessons and videos closed captioned?
YES! All videos are closed captioned. They were all created by hand and we've reviewed every second to ensure accuracy! We also have downloadable transcripts for every video lesson.
Will there be homework and assignments?
We believe that if you are serious about making changes in your teaching practice then having hands-on actionable steps are important to achieving success. So yes, most lessons will either give you a specific action item or resource you can try in your classroom or ask you to interact with the other participants in the workshop on our message board.
What technical requirements will I need?
You'll need any internet enabled device (computer, tablet, smartphone) to access and interact with the course content and us! You'll need access to a printer to print the necessary templates and pages. That's it! Special Note: Please ensure that emails from admin@makemathmoments.com are being received and not going to your SPAM folder.
checking your SPAM folder
trying a different email address
talking with your work's network if you are using your work email address to ensure that any emails from grassrootsworkshops.com are not being blocked.
If none of those options allow you to receive emails from admin@makemathmoments.com, then please email admin@makemathmoments.com and we will work to resolve the issue.