with Kyle Pearce & Jon Orr
MAKE MATH MOMENTS 3-PART FRAMEWORK
DOWNLOAD OUR 3-PART FRAMEWORK GUIDEBOOK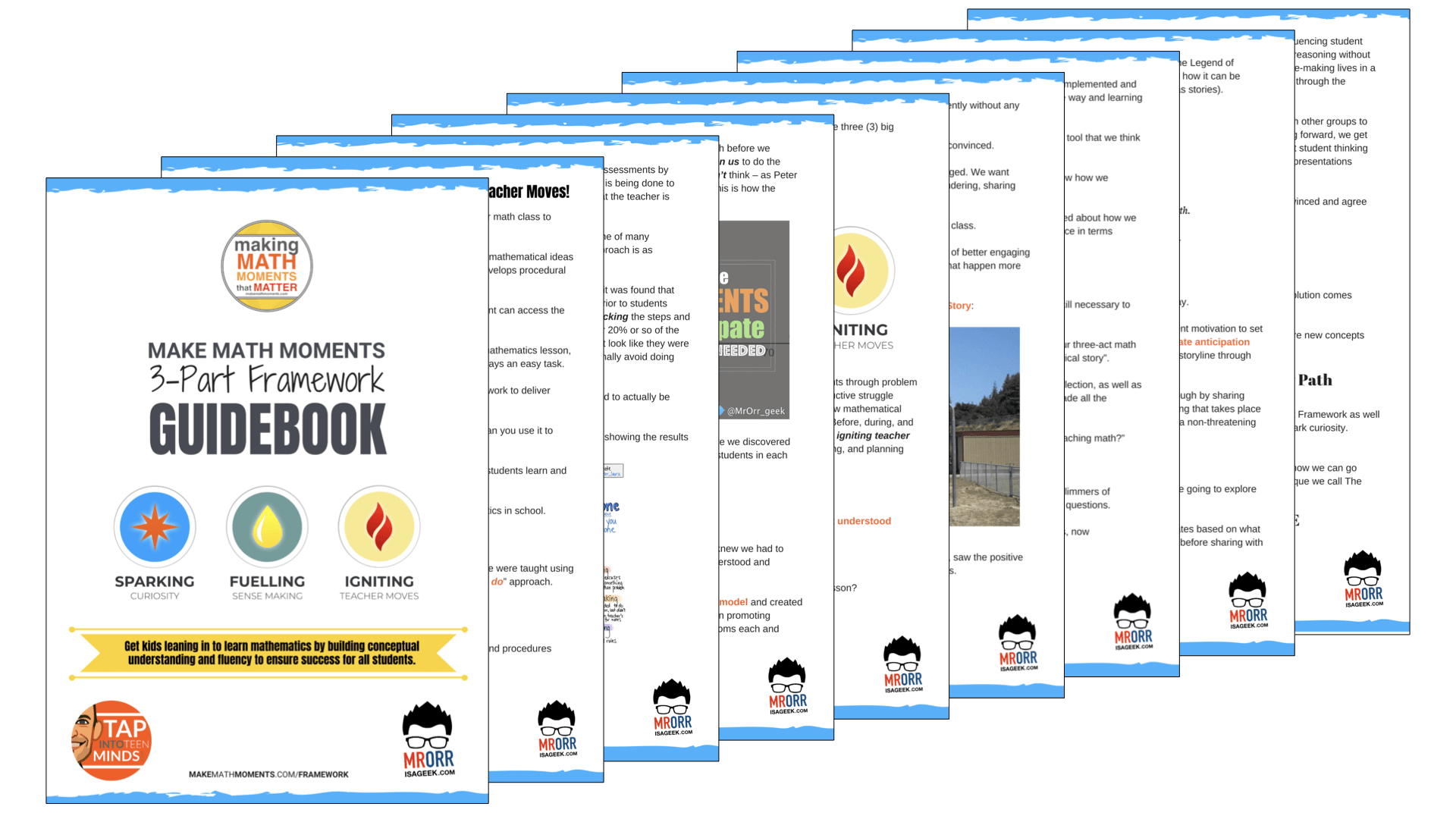 Learn why our core lesson design framework needs to be your go-to framework to spark curiosity and fuel student sense-making. 
Download the e-book now!
LEARN TO MAKE MATH MOMENTS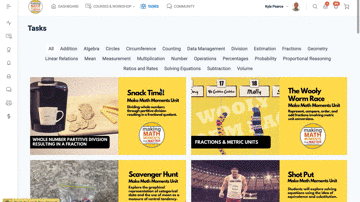 PROBLEM BASED LESSONS & UNITS
With our new problem based lessons and units of study designed with the Make Math Moments 3-Part Framework, you're ready to Spark Curiosity and Fuel Sense Making!
Best of all, they are FREE to use with your students!
LESSONS TO MAKE MATH MOMENTS
Each Make Math Moments Problem Based Lesson consists of a Teacher Guide to lead you step-by-step through the planning process to ensure your lesson runs without a hitch!
Each Teacher Guide consists of:
Intentionality of the lesson;
A step-by-step walk through of each phase of the lesson;
Visuals, animations, and videos unpacking big ideas, strategies, and models we intend to emerge during the lesson;
Sample student approaches to assist in anticipating what your students might do;
Resources and downloads including Keynote, Powerpoint, Media Files, and Teacher Guide printable PDF; and,
Much more!
Each Make Math Moments Problem Based Lesson begins with a story, visual, video, or other method to Spark Curiosity through context.
Students will often Notice and Wonder before making an estimate to draw them in and invest in the problem.
After student voice has been heard and acknowledged, we will set students off on a Productive Struggle via a prompt related to the Spark context.
These prompts are given each lesson with the following conditions:
No calculators are to be used; and,
Students are to focus on how they can convince their math community that their solution is valid.
Students are left to engage in a productive struggle as the facilitator circulates to observe and engage in conversation as a means of assessing formatively.
The facilitator is instructed through the Teacher Guide on what specific strategies and models could be used to make connections and consolidate the learning from the lesson.
Often times, animations and walk through videos are provided in the Teacher Guide to assist with planning and delivering the consolidation.
A review image, video, or animation is provided as a conclusion to the task from the lesson.
While this might feel like a natural ending to the context students have been exploring, it is just the beginning as we look to leverage this context via extensions and additional lessons to dig deeper.
At the end of each lesson, consolidation prompts and/or extensions are crafted for students to purposefully practice and demonstrate their current understanding. 
Facilitators are encouraged to collect these consolidation prompts as a means to engage in the assessment process and inform next moves for instruction.
In multi-day units of study, Math Talks are crafted to help build on the thinking from the previous day and build towards the next step in the developmental progression of the concept(s) we are exploring.
Each Math Talk is constructed as a string of related problems that build with intentionality to emerge specific big ideas, strategies, and mathematical models. 
Use our OPEN ACCESS multi-day problem based units!
Make Math Moments Problem Based Lessons and Day 1 Teacher Guides are openly available for you to leverage and use with your students without becoming a Make Math Moments Academy Member.
MAKE MATH MOMENTS ACADEMY
YOUR ROADMAP TO BUILDING AN INSPIRING MATH CLASS
Why not join our year-round membership platform packed with courses, problem based tasks, past Virtual Summit Session Replays, and a vibrant community forum to jump-start your journey to Make Math Moments during each and every lesson.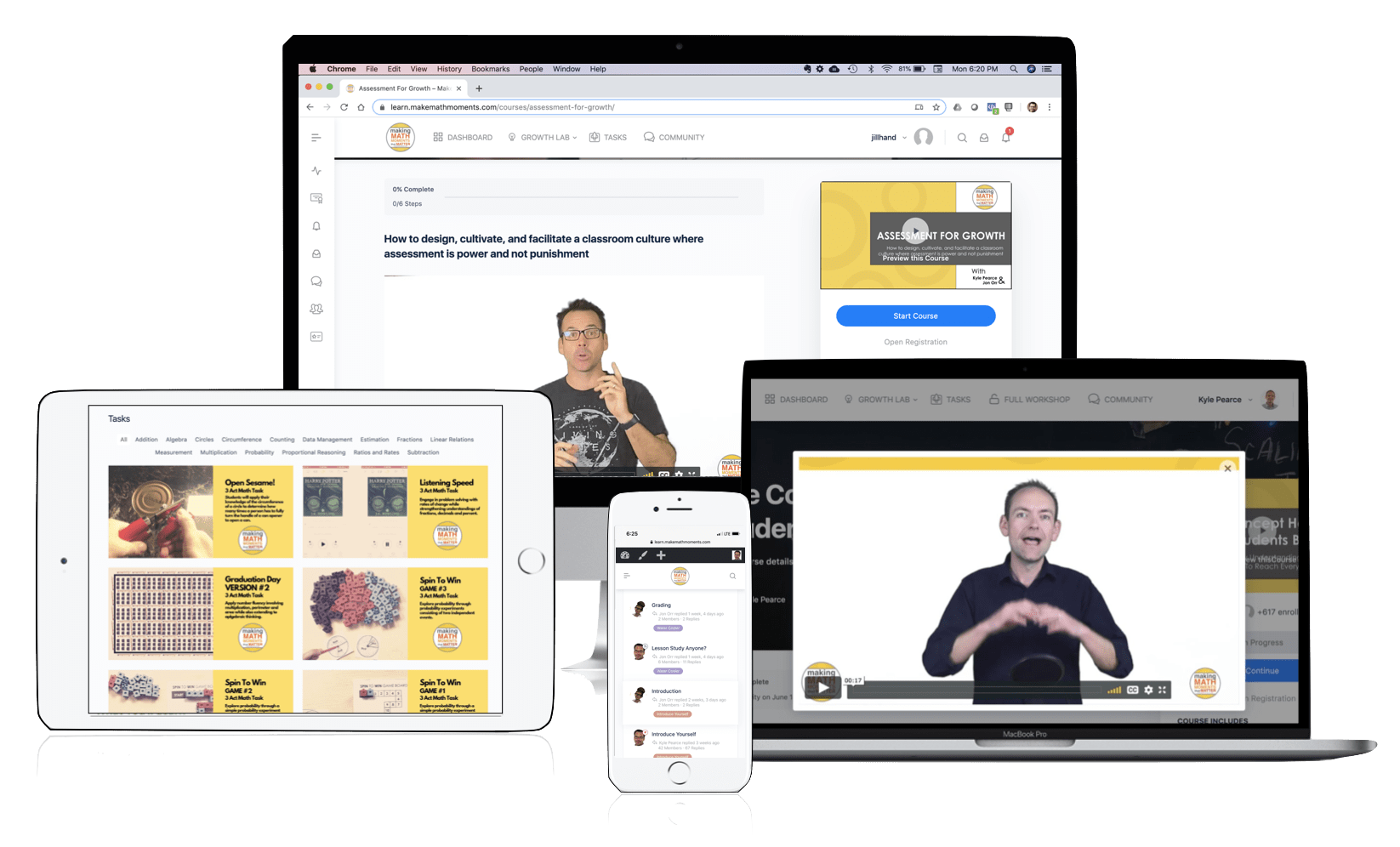 Learn The 3-Part Framework In Our 4-Day FREE Course: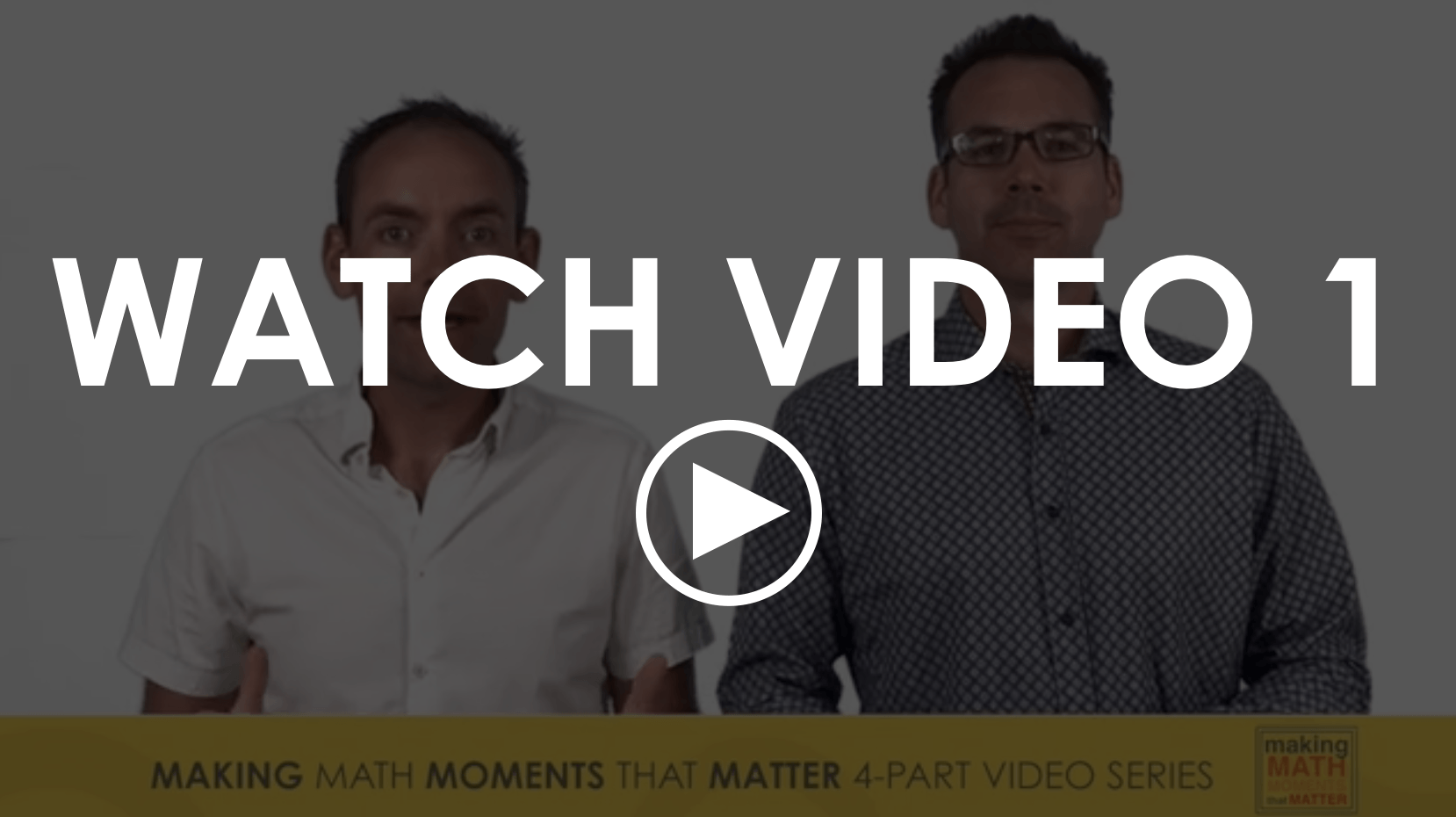 VIDEO 1
:
How powerful math moments can change your class!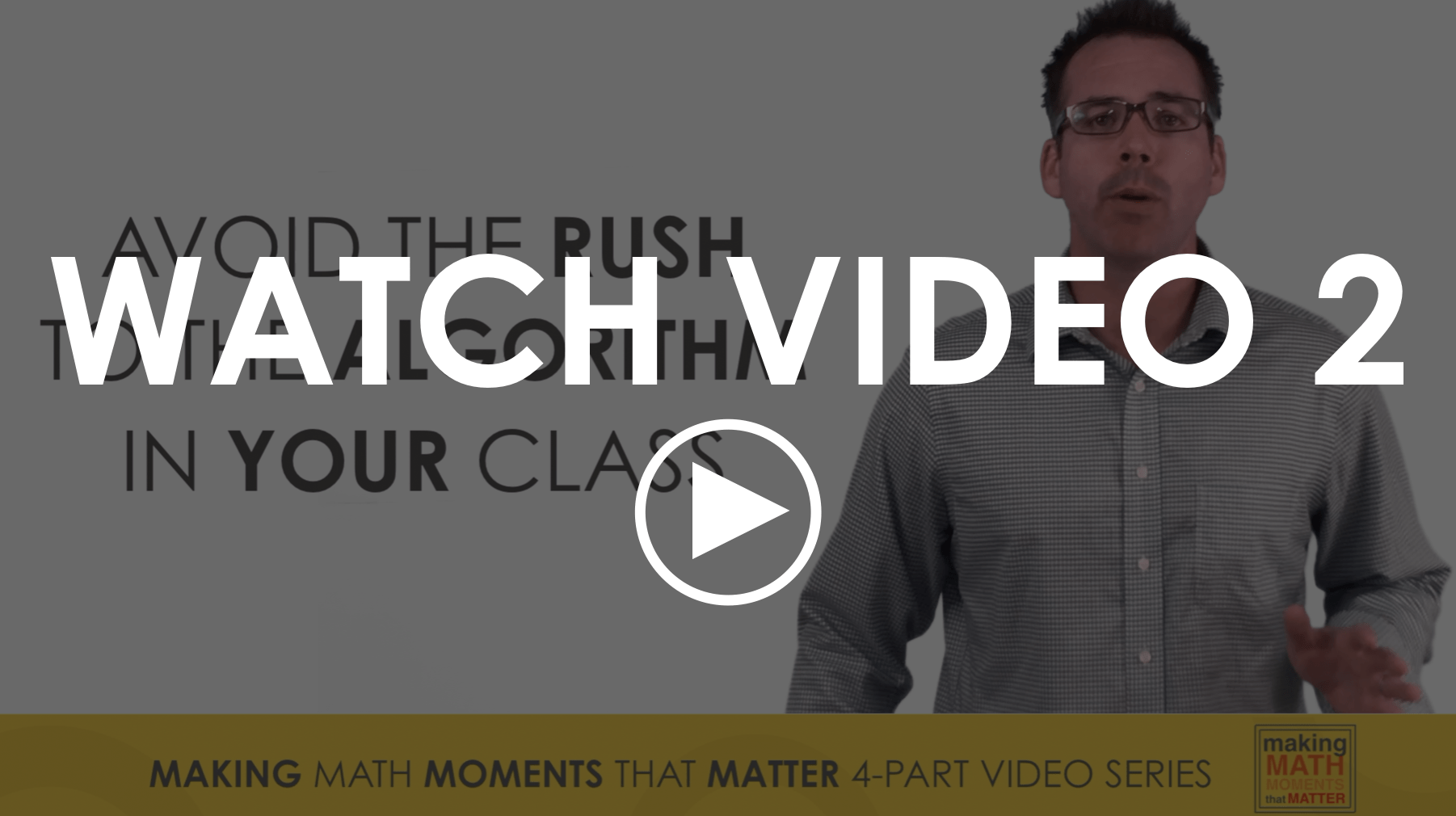 VIDEO 2:
How avoiding rushing to the algorithm can build resilient problem solvers.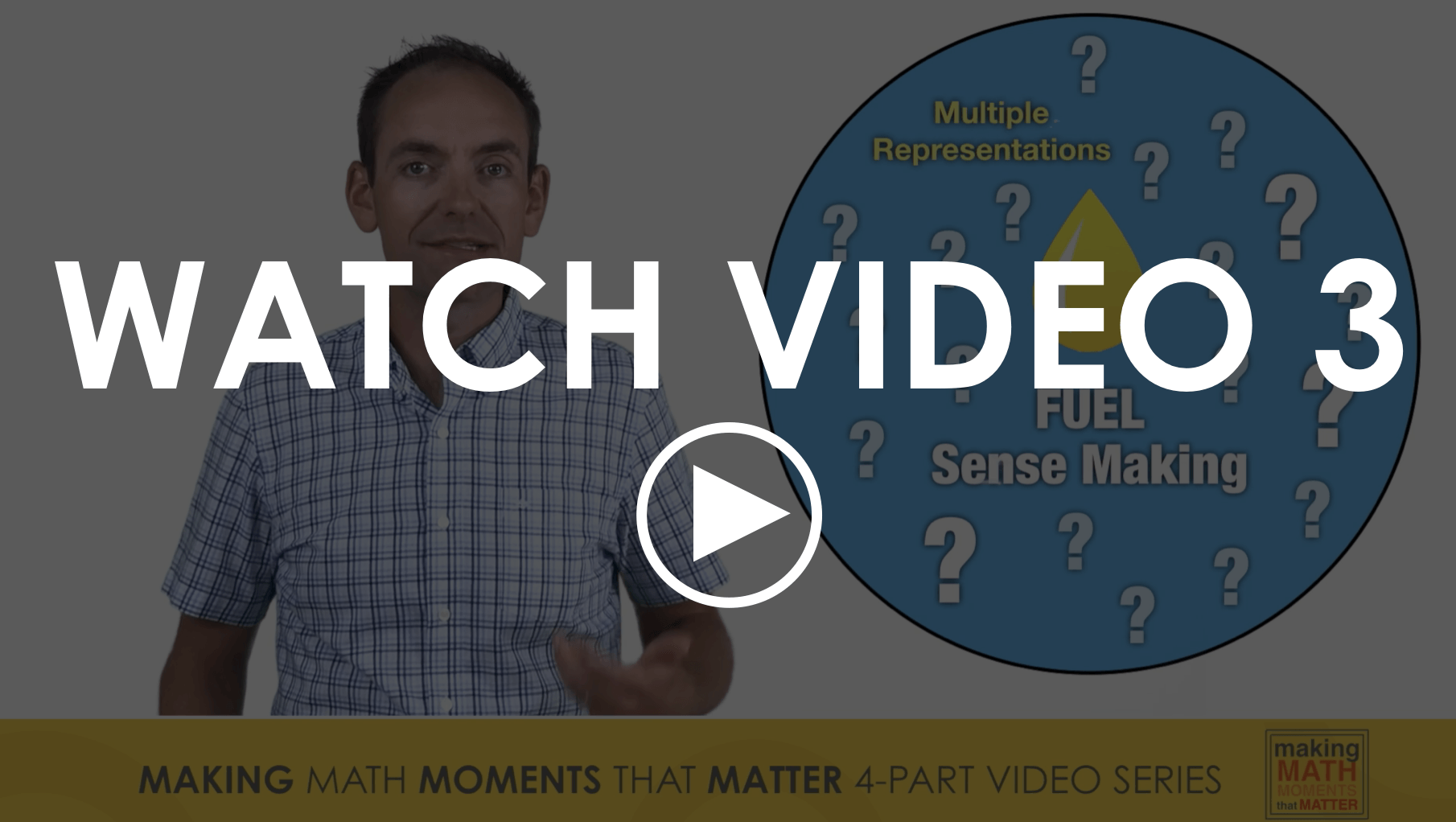 VIDEO 3:
What red Dodge Chargers have in common with conceptual understanding in math class.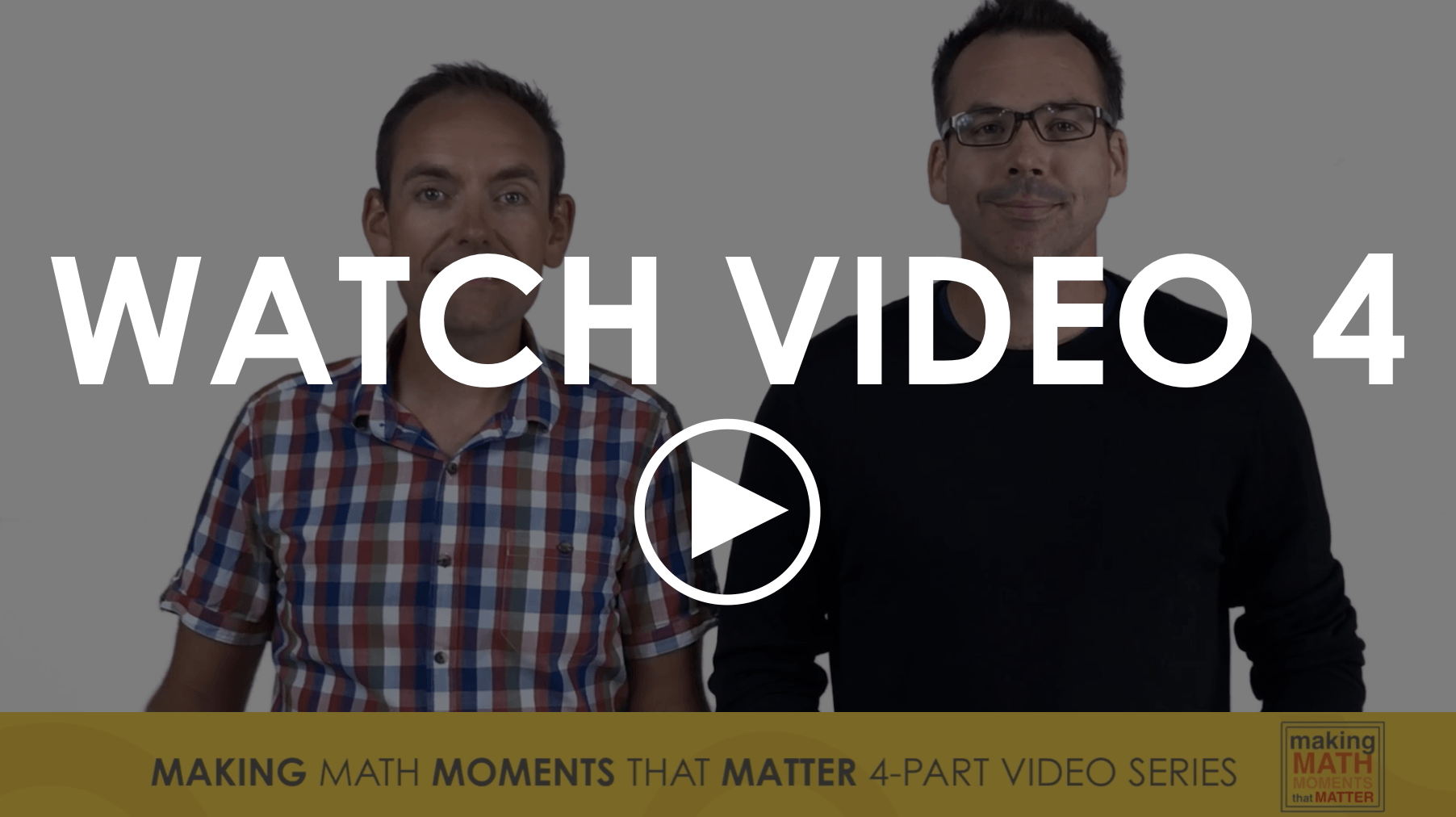 VIDEO 4:
Helping teachers empower students to become resilient problem solvers.
Subscribe & Listen To The Podcast!
Wondering how to create a classroom culture where students don't want to stop exploring mathematics when the bell rings? Join us to uncover how we can Make Math Moments That Matter for every student from Kindergarten through Grade 12.
WHAT TEACHERS HAVE TO SAY…
I was frustrated with how my students were afraid to "try things out" when problem solving but after working with Jon & Kyle and applying their lesson ideas I now feel prepared to help my students overcome their struggles.
Working with Jon & Kyle changed my perspective so that I now see math in the world around me and I can bring it into my classroom. The practical classroom-ready resources they share frees me from feeling chained to the textbook everyday. I love seeing how the three-act math tasks can be used and reused to hit so many different curricular areas all in one activity.
Taking Jon & Kyle's online workshop has been one of the most useful professional experiences that I've had. I could implement their strategies and provided resources immediately in my classroom leaving me with more time to dedicate to my students and a renewed energy toward teaching.
"I cannot tell you how many times I've yelled YES!! during Jon & Kyle's online workshop. They helped me realize that I needed a change in the status quo and I learned more than I ever thought I would from their help. SO WORTH THE INVESTMENT!"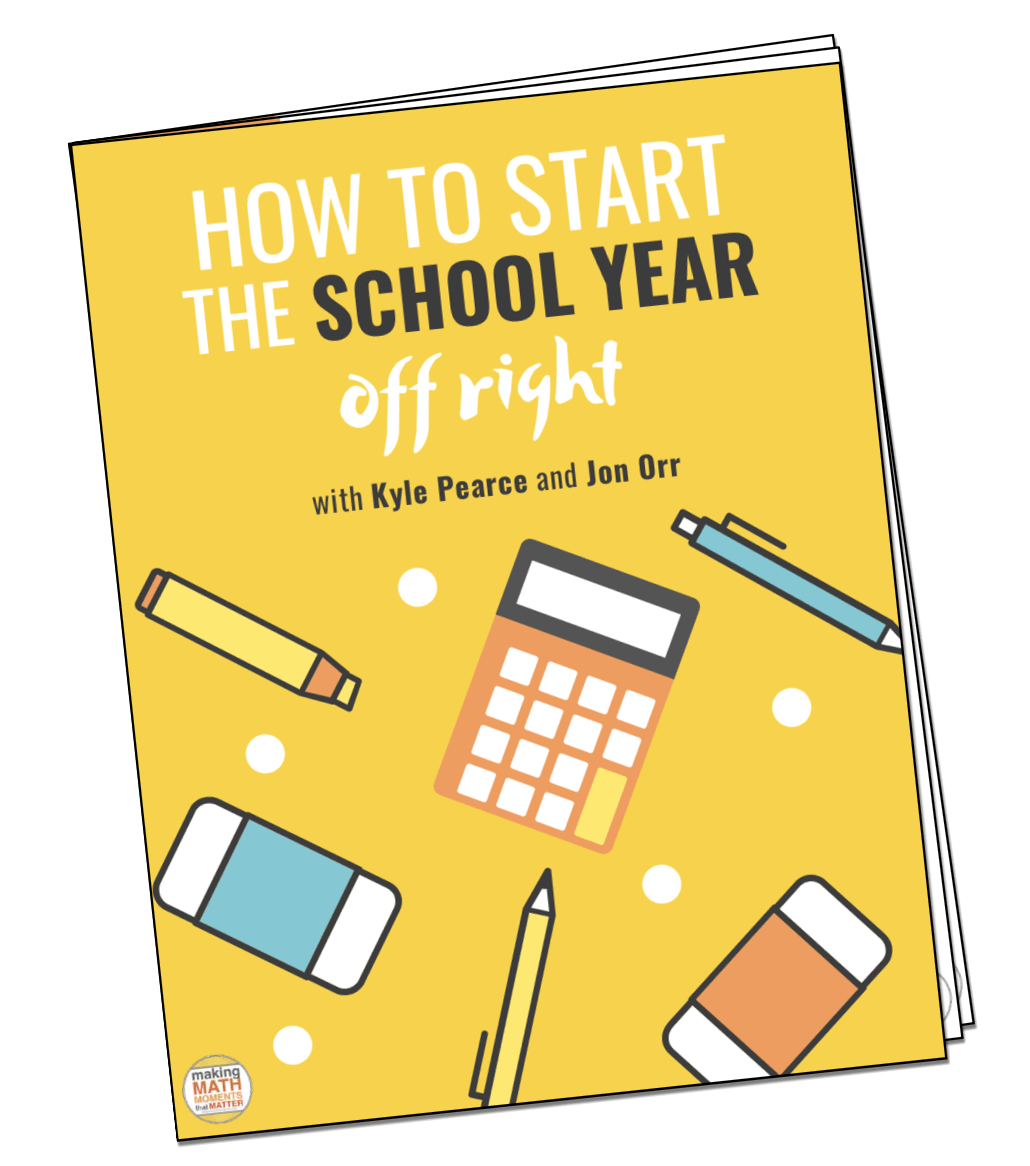 DOWNLOAD OUR HOW TO START THE SCHOOL YEAR OFF RIGHT GUIDE
Start your school year off right by downloading the guide that you can save and print to share with colleagues during your next staff meeting, professional learning community meeting or just for your own reference!
DOWNLOAD THE 3 ACT MATH TASK TIP SHEET SO THEY RUN WITHOUT A HITCH!
Download the 2-page printable 3 Act Math Tip Sheet to ensure that you have the best start to your journey using 3 Act math Tasks to spark curiosity and fuel sense making in your math classroom!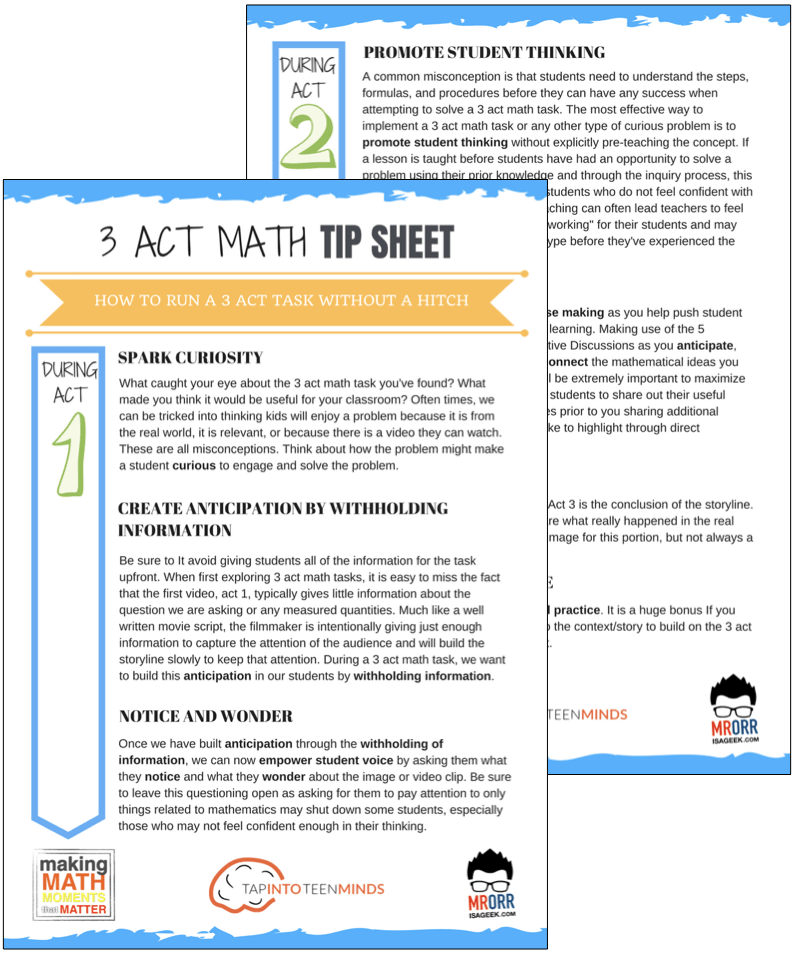 We've had years of experience teaching engaging lessons to learn what works in classrooms and what doesn't. Our PD options will not only show you the techniques that you can use to maximize student engagement, math understanding, and building student determination but also give you the resources to make it happen.
Download The Ultimate List Of Math Books FOR EDUCATORS!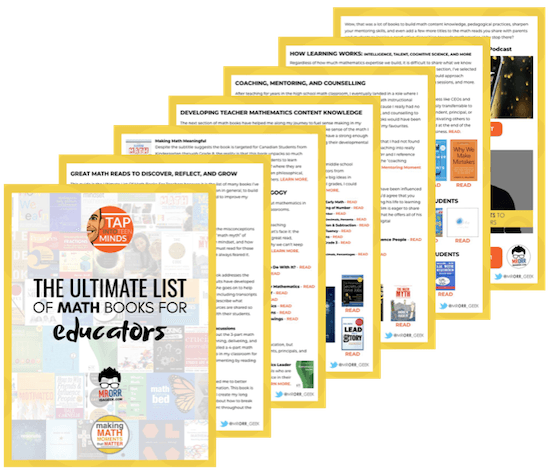 ULTIMATE LIST OF MATH BOOKS DOWNLOADABLE & PRINTABLE PDF
Take the Ultimate List Of Math Books For Educators to go by downloading the guide that you can save and print to share with colleagues during your next staff meeting, professional learning community meeting or just for your own reference!
MAKE MATH MOMENTS FASTER IN THE ONLINE WORKSHOP
In our six module, self-paced Online Workshop, you'll learn how to build and adjust your own lessons that engage students, build deeper understanding of math, and promote resilience in problem solving.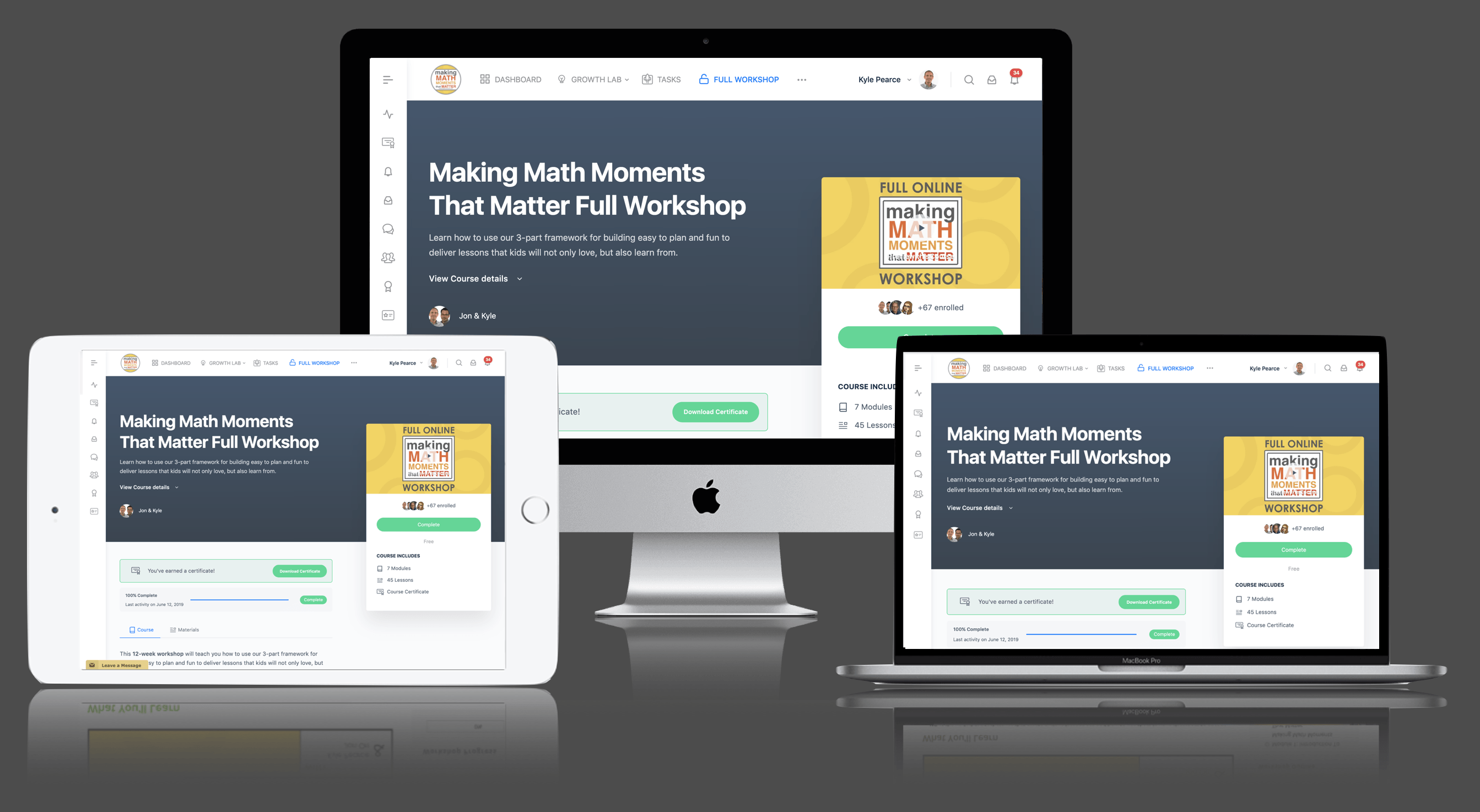 Perfect for K-12 math classrooms with content specific examples from Grades 2 through grade 10.
LEARN THE PROGRESSION OF PROPORTIONAL REASONING TO HELP OVERCOME
THE CONCEPT HOLDING YOUR STUDENTS BACK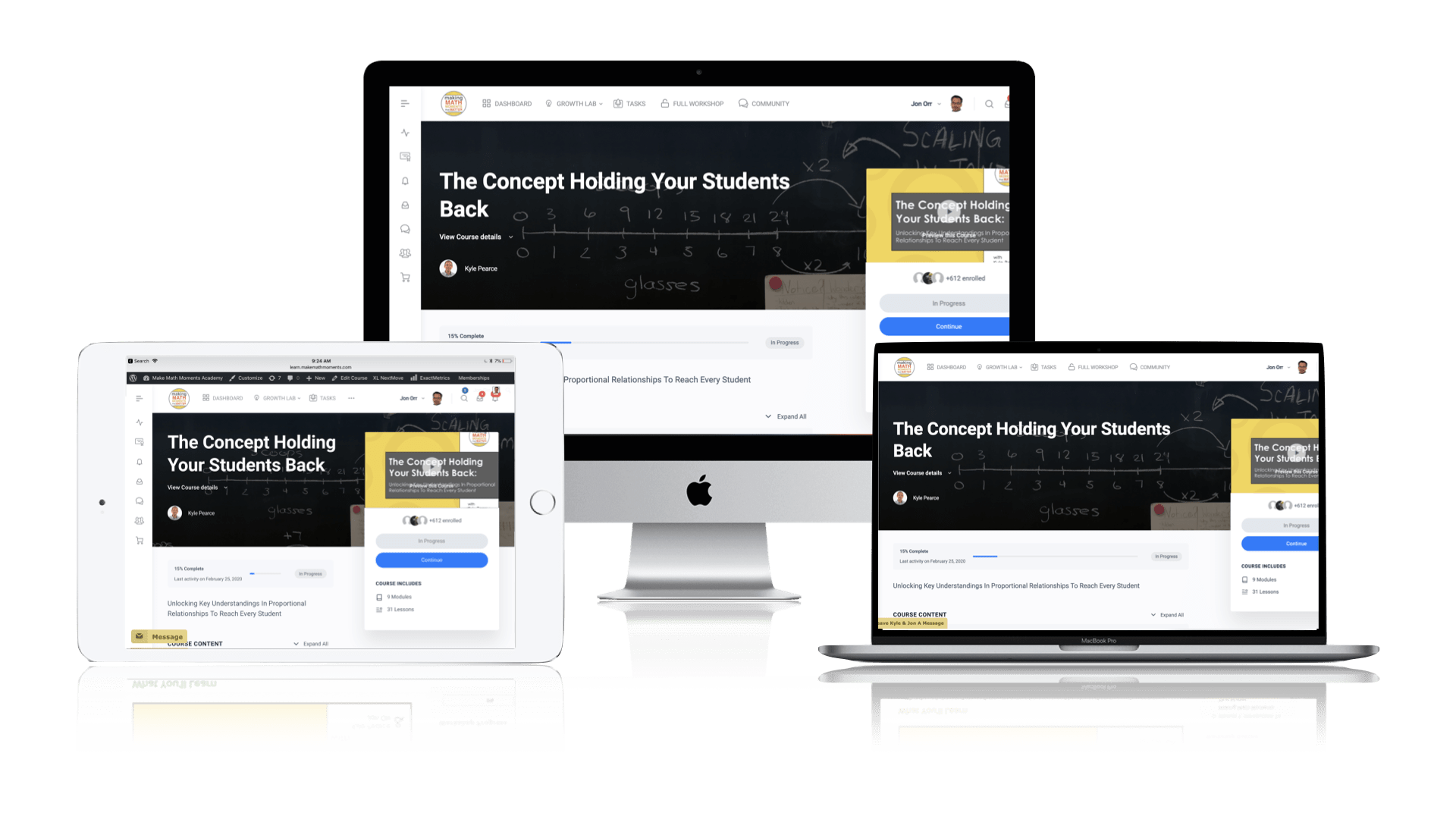 Join us in a 9-Module, self-paced online course where we unlock Key understandings along the Proportional Relationships Roadmap from Spatial Comparison to Ratio, Rate, and Proportionality.
High Impact Professional Learning From Your Couch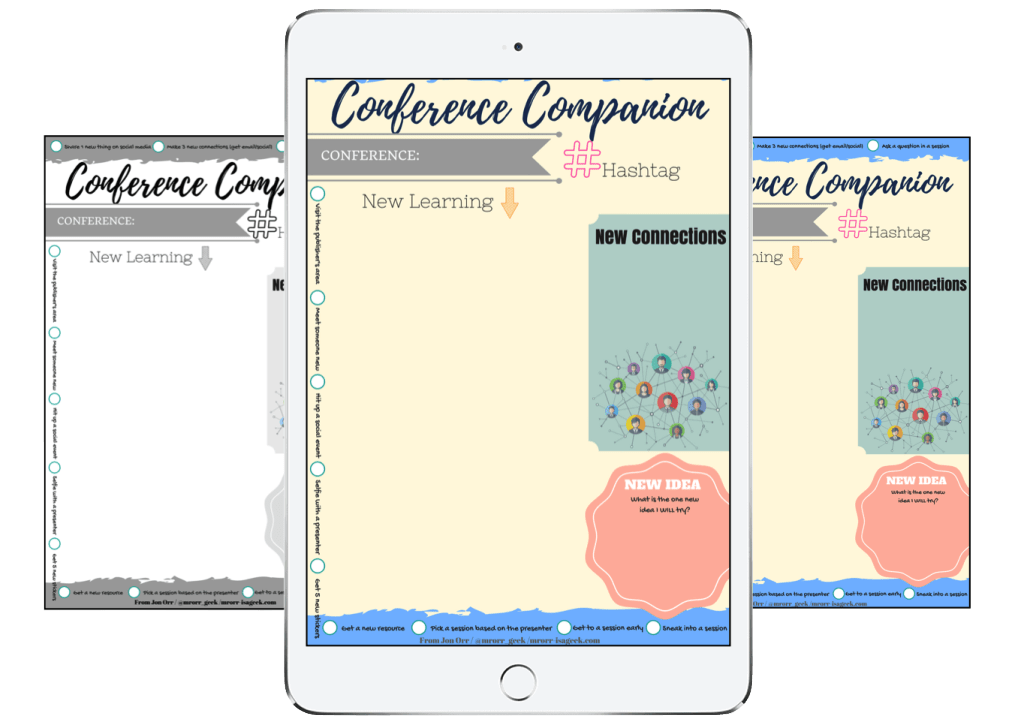 DOWNLOAD OUR CONFERENCE COMPANION!
Looking to engage in some face-to-face or online professional learning?
Grab our CONFERENCE COMPANION to reflect and maximize your learning.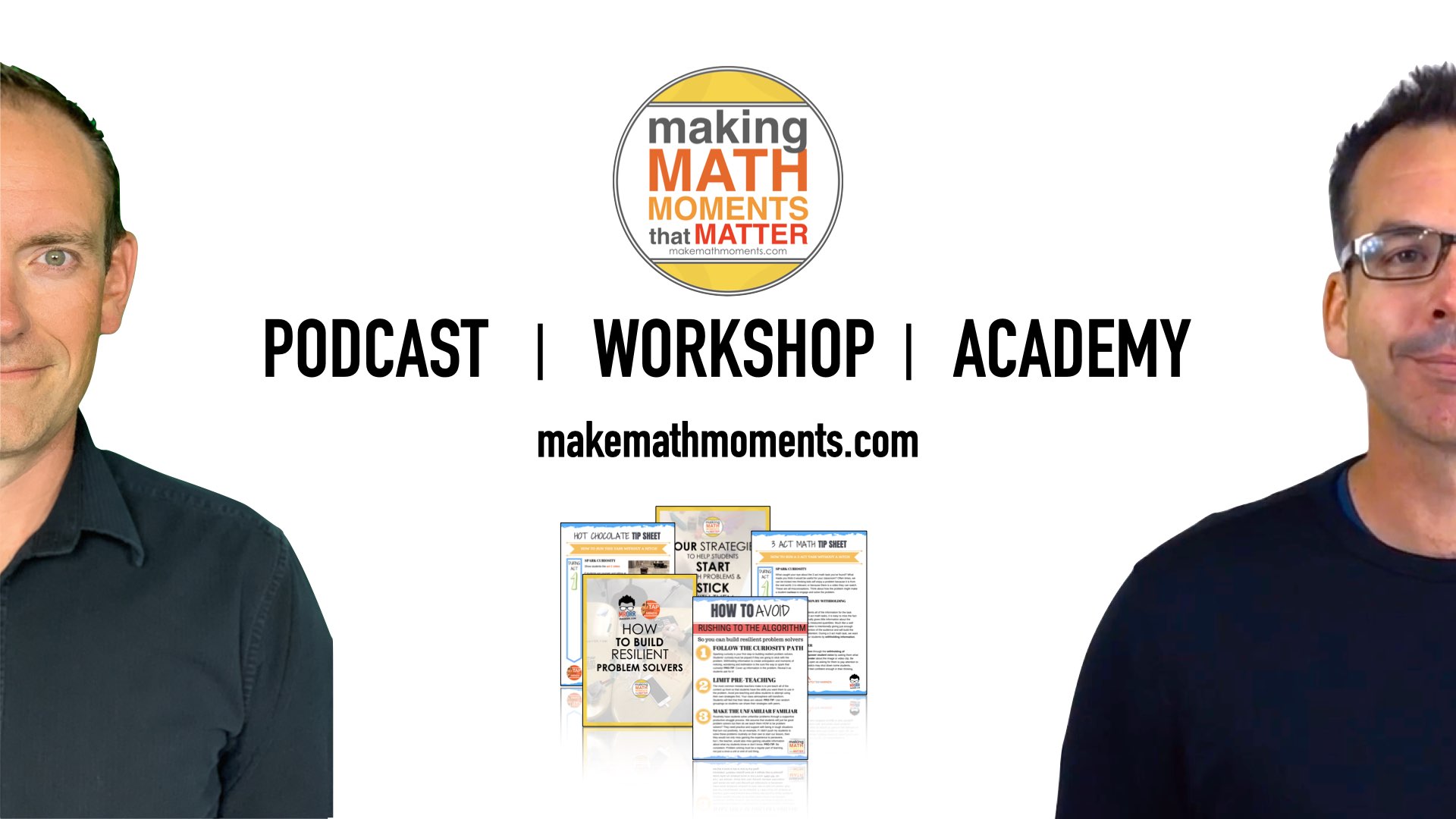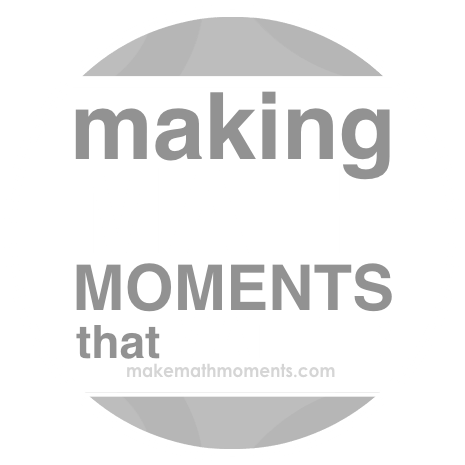 Make Math Moments With Jon Orr and Kyle Pearce by Sparking Curiosity, Fuelling Sense Making, and Igniting Our Teacher Moves
Make Math Moments Academy
Proportional Reasoning Course
© makemathmoments.com | Privacy Policy