How To Spark Curiosity & Fuel Sense-Making For Abstract Concepts.
Learn how to create engagement in your math class when you're teaching those abstract skills that seem hard to make exciting.
Solving equations, factoring, graphing trigonometric functions, distance between two points are all very abstract skills in middle and high school that are tough to make exciting for your students.
How do you create engagement for abstract math skills?
Jon shares what he's been doing in his high school math classes to create engagement using the curiosity path!
Resources Related To The Video
Want to Run Problem Based Lessons Without a Hitch In Your Classroom?
DOWNLOAD THE 3-PART FRAMEWORK GUIDEBOOK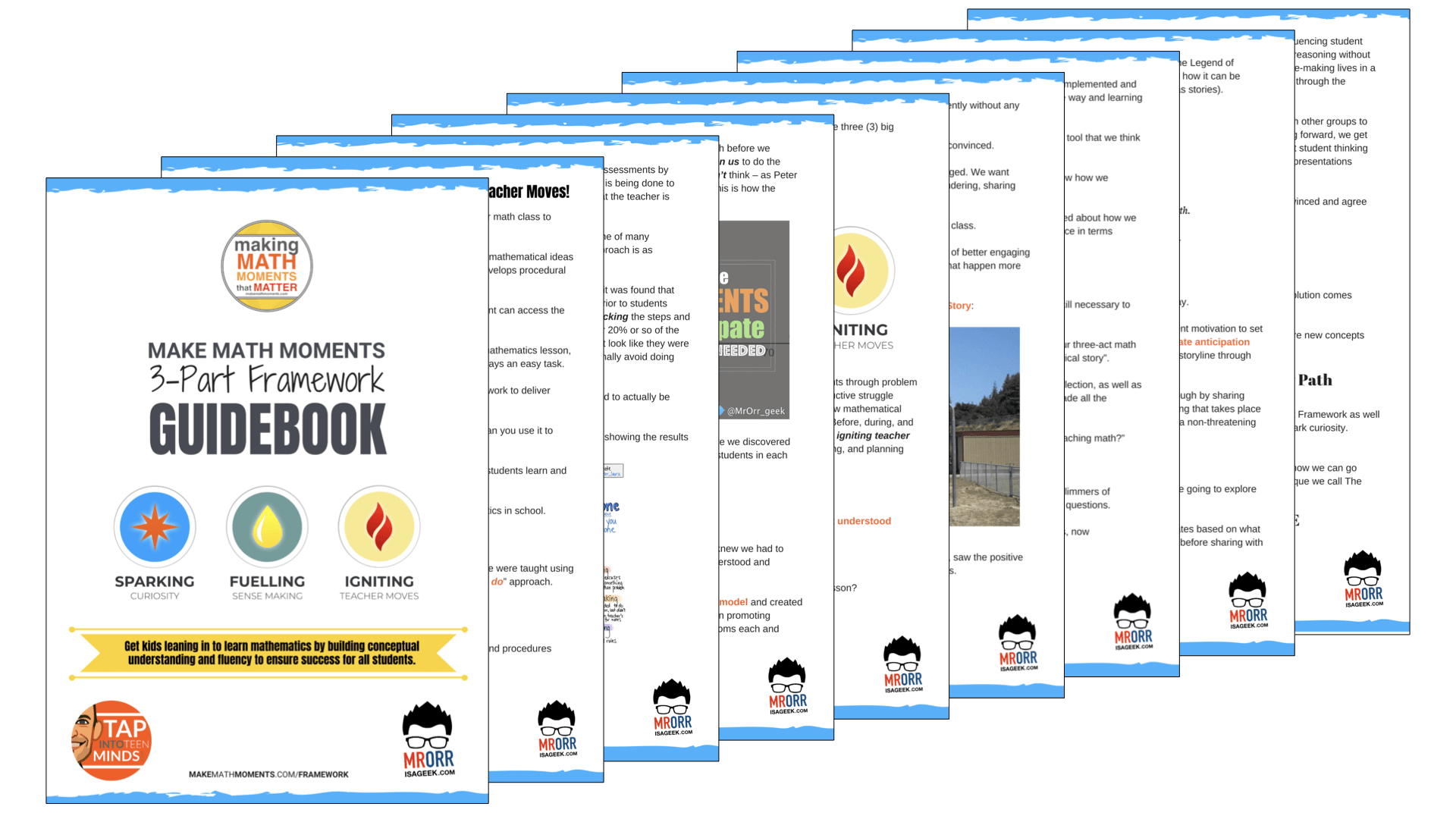 Why not bring the 3-Part Framework Guidebook with you?
Download the PDF so you can share with your professional learning network via print or email!
DOWNLOAD THE 3 ACT MATH TASK TIP SHEET SO THEY RUN WITHOUT A HITCH!
Download the 2-page printable 3 Act Math Tip Sheet to ensure that you have the best start to your journey using 3 Act math Tasks to spark curiosity and fuel sense making in your math classroom!