How To Teach Algebra: Collecting Like Terms
Bring out the power of grouping, equivalent representations, and efficiency
How To Teach Algebra: Collecting Like Terms:
"Why am I learning this?" "When will I ever use this?"
These questions have to be the most asked questions when we teach and introduce basic algebra to our students. When I first started teaching math I would just show example after example of how to simplify expressions by collecting like terms hoping that it "just sunk in"!
If we are truly going to fuel sense making in our students with the math we teach we have to get students to see the power in grouping similar items together has on efficiently solving problems. We have to put our students in situations that drives the need to simplify!
Jon shares three activities he uses in his class to introduce and strengthen the topic of simplifying expressions by collecting like terms.
Resources Related To The Video
Want to Run Problem Based Lessons Without a Hitch In Your Classroom?
DOWNLOAD THE 3-PART FRAMEWORK GUIDEBOOK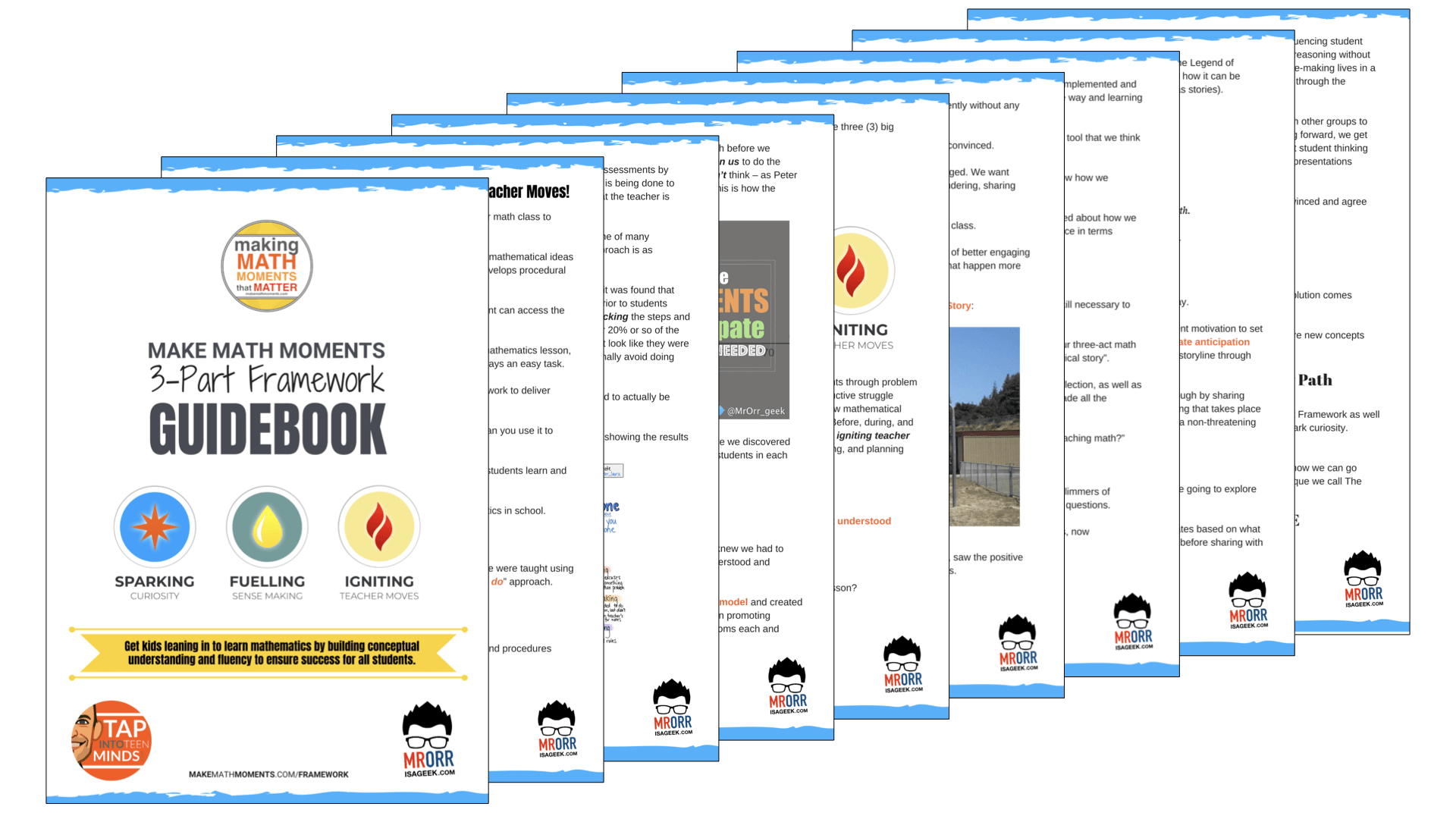 Why not bring the 3-Part Framework Guidebook with you?
Download the PDF so you can share with your professional learning network via print or email!
DOWNLOAD THE 3 ACT MATH TASK TIP SHEET SO THEY RUN WITHOUT A HITCH!
Download the 2-page printable 3 Act Math Tip Sheet to ensure that you have the best start to your journey using 3 Act math Tasks to spark curiosity and fuel sense making in your math classroom!