What Teachers Need To Know.
How should I teach division? What examples or activities should I use with my students? What do I need to know beyond what I learned in school?
We'll answer these questions as well as define and introduce the two types of division so you can be equipped and prepared to help your students understand this abstract concept!
Some of the big ideas that will likely emerge in this task include:
Multiplication and division are related.
There are two types of division.
Partitive division reveals a rate.
Quotative (or measured) division reveals the numbers of parts when the rate is known.
This recording was taken from one of our Making Math Moments Academy monthly live sessions.
In this session we answered a question from one of our members Sean. Sean asked,
"Over the course of this school year it has become painfully clear that my 6ers do not have any grasp of division…either as a concept or a procedure. This lack of understanding has impacted almost everything in the 6th grade curriculum. I am thinking of shutting everything down to just rebuild their understanding of division from the ground up. Thoughts?"
Give a quick watch to find out how! All relevant links are located below the video.
Resources Related To The Video
Want to Run Problem Based Lessons Without a Hitch In Your Classroom?
DOWNLOAD THE 3-PART FRAMEWORK GUIDEBOOK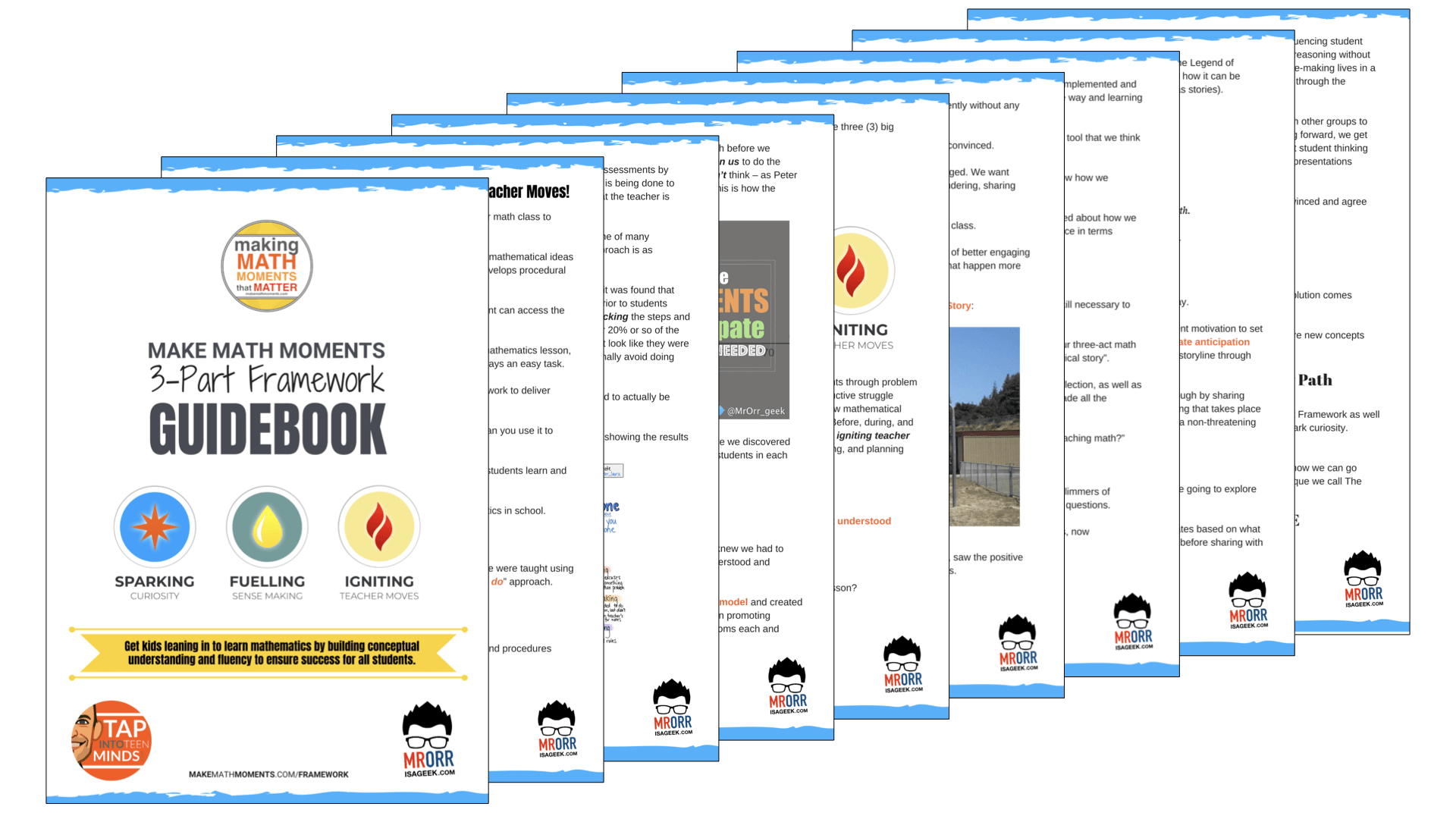 Why not bring the 3-Part Framework Guidebook with you?
Download the PDF so you can share with your professional learning network via print or email!
DOWNLOAD THE 3 ACT MATH TASK TIP SHEET SO THEY RUN WITHOUT A HITCH!
Download the 2-page printable 3 Act Math Tip Sheet to ensure that you have the best start to your journey using 3 Act math Tasks to spark curiosity and fuel sense making in your math classroom!