How To Make Your Lessons FLIP (Not Flop)
Do you feel like your lessons are falling flat?
Struggling to get students to actively engage in order to fuel their sense making?
Take a moment to check out how you can start turning disengaged learners into eager sense makers!
Give a quick watch to find out how! All relevant links are located below the video.
Want to learn about the 3-Part Framework?
DOWNLOAD THE 3-PART FRAMEWORK GUIDEBOOK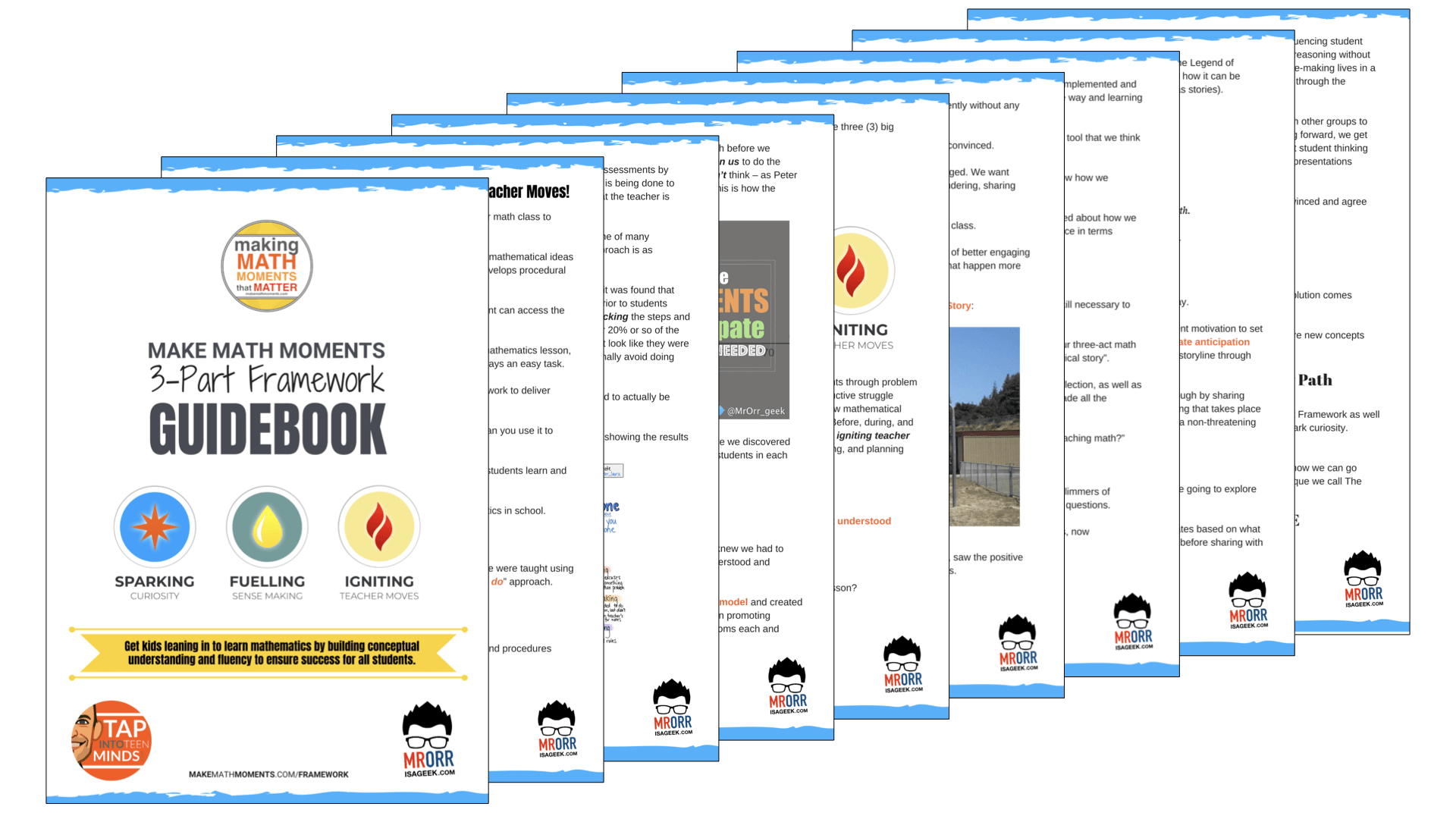 Why not bring the 3-Part Framework Guidebook with you?
Download the PDF so you can share with your professional learning network via print or email!
DOWNLOAD THE 3 ACT MATH TASK TIP SHEET SO THEY RUN WITHOUT A HITCH!
Download the 2-page printable 3 Act Math Tip Sheet to ensure that you have the best start to your journey using 3 Act math Tasks to spark curiosity and fuel sense making in your math classroom!