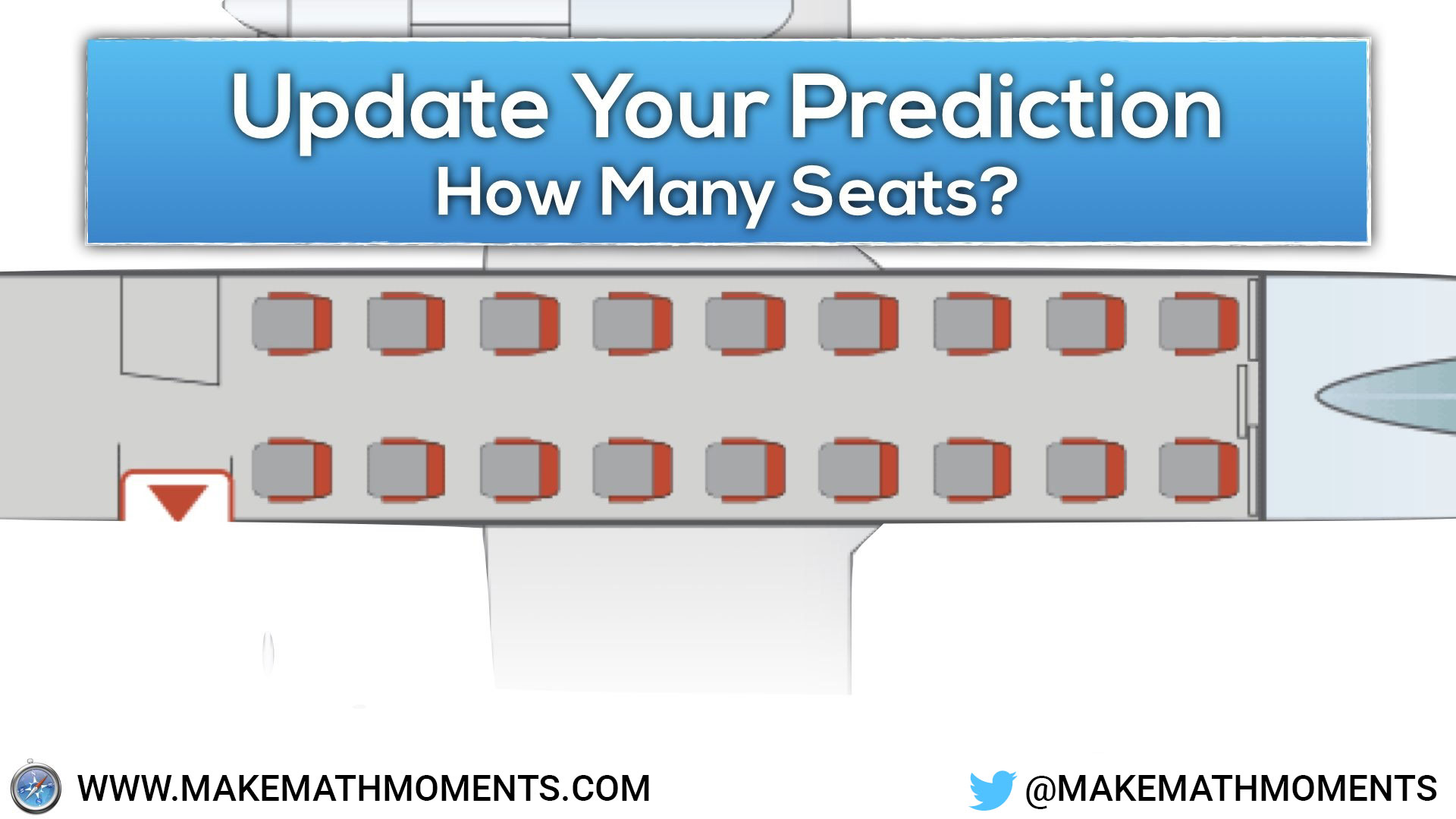 I bet you see 18, right?
Here's the fun part.
How many different ways can you write a numerical expression to represent those 18 seats. I'm going to guess that you all can come up with at least these two:
9 + 9
and
2 x 9
An assumption I'll go with in this post is that "2 x 9" is read "2 groups of 9". However, there are other interpretations that would match a different visual.
How many others can you come up with?
While this is a fun activity to give students practice writing expressions, the most important element here is the concrete representation (if you were using square tiles) or the visual representation (say images of the seats as we are doing here).
There are just a few of the many representations you could come up with: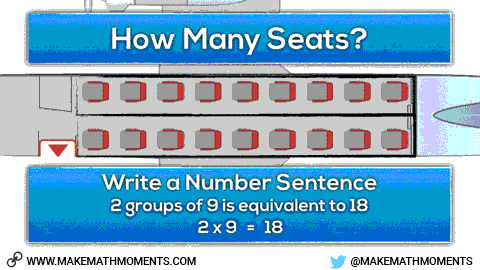 By using concrete manipulatives like square tiles for this activity and allowing students to progress towards drawing visual representations when they are comfortable and able, we can give students the opportunity to build a conceptual understanding of how mathematical expressions are created and make conjectures as to what generalizations can be made about simplifying them.
While my representations are based on the assumption that a single seat represents the whole, you could also explore other scenarios such as having the entire plane represent the whole for exploring expressions with fractions, decimals and percentages.
If you've been trying to find a way to make math more accessible for all students in your classroom, using concrete manipulatives and visual representations is definitely a great starting point.
I plan to come back to this idea on a regular basis, so be sure to stick around for that. In the meantime, you might consider exploring some of my previous posts related to visualizing mathematics.