A Major Misconception When Teaching With Problem-Based Units
One major misconception about teaching and planning lessons through problem-based units and the Make Math Moments 3-Part Framework is that you have to teach curious, low-floor high-ceiling tasks every single day! We want to clear that up in this video which is actually a part of a lesson in the Making Math Moments That Matter Online Workshop titled: 5 Misconceptions About Planning with the 3-Part Framework.
We pulled the first misconception (out of 5) from that lesson so you could learn about it now!
What You'll Learn
How to avoid a major misconception when teaching and planning with the 3-part framework.
Resources Related To The Video
Want to Run Problem Based Lessons Without a Hitch In Your Classroom?
DOWNLOAD THE 3-PART FRAMEWORK GUIDEBOOK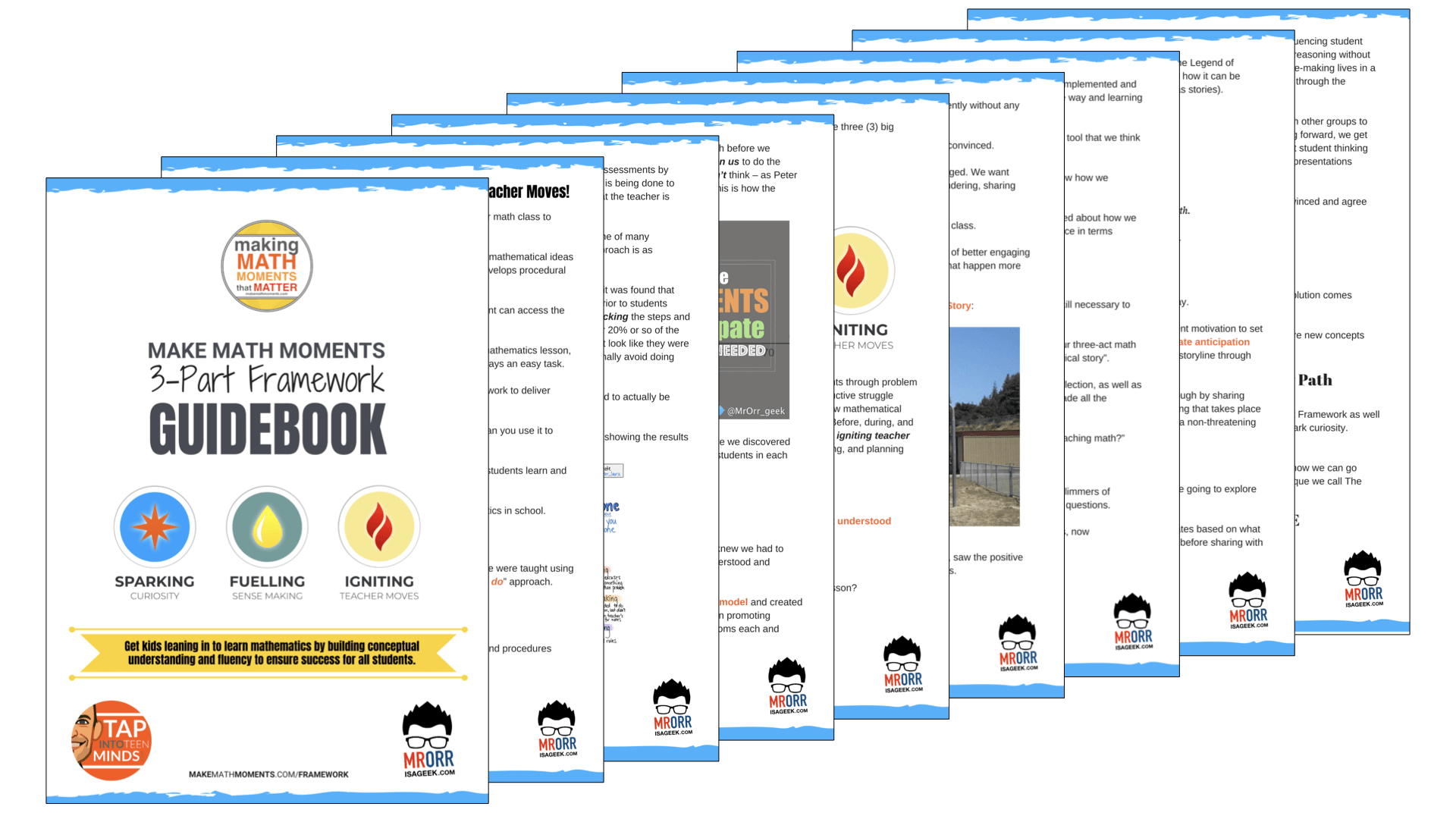 Why not bring the 3-Part Framework Guidebook with you?
Download the PDF so you can share with your professional learning network via print or email!
ONLINE WORKSHOP REGISTRATION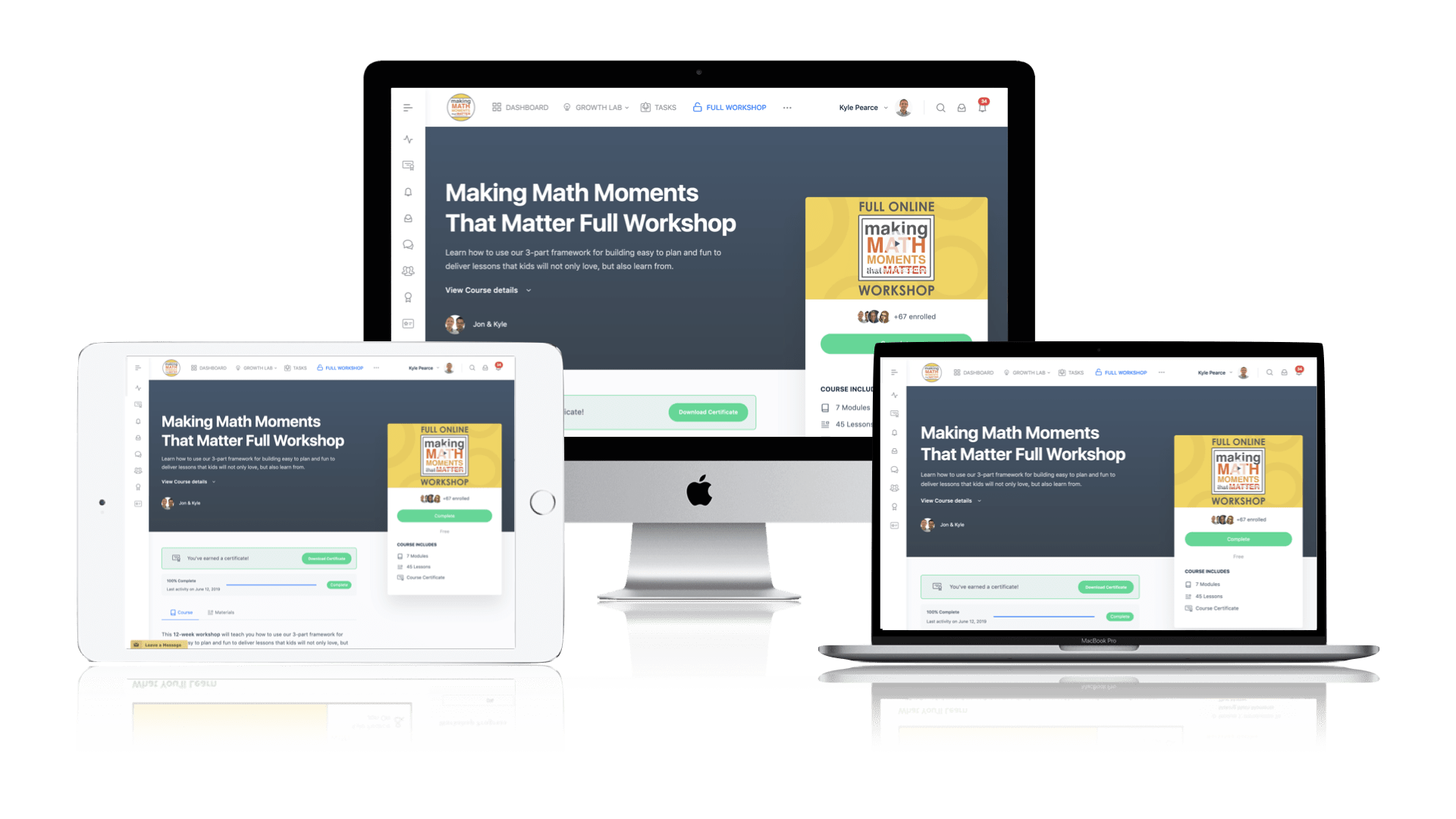 Pedagogically aligned for teachers of K through Grade 12 with content specific examples from Grades 3 through Grade 10.
In our self-paced, 12-week Online Workshop, you'll learn how to craft new and transform your current lessons to Spark Curiosity, Fuel Sense Making, and Ignite Your Teacher Moves to promote resilient problem solvers.