Great Activities For Pi Day to Spark Curiosity & Fuel Sense Making
Learn what the Make Math Moments community is doing for Pi day. Use these activities in your class to spark curiosity & fuels sense making.
Jon & Kyle sat down with some members of the Math Moment Maker Community in a Live Q & A format to work through some "pebbles in our shoes".
One of the topics discussed was: What are some great math activities for Pi day?
Resources Related To The Video
Want to Run Problem Based Lessons Without a Hitch In Your Classroom?
DOWNLOAD THE 3-PART FRAMEWORK GUIDEBOOK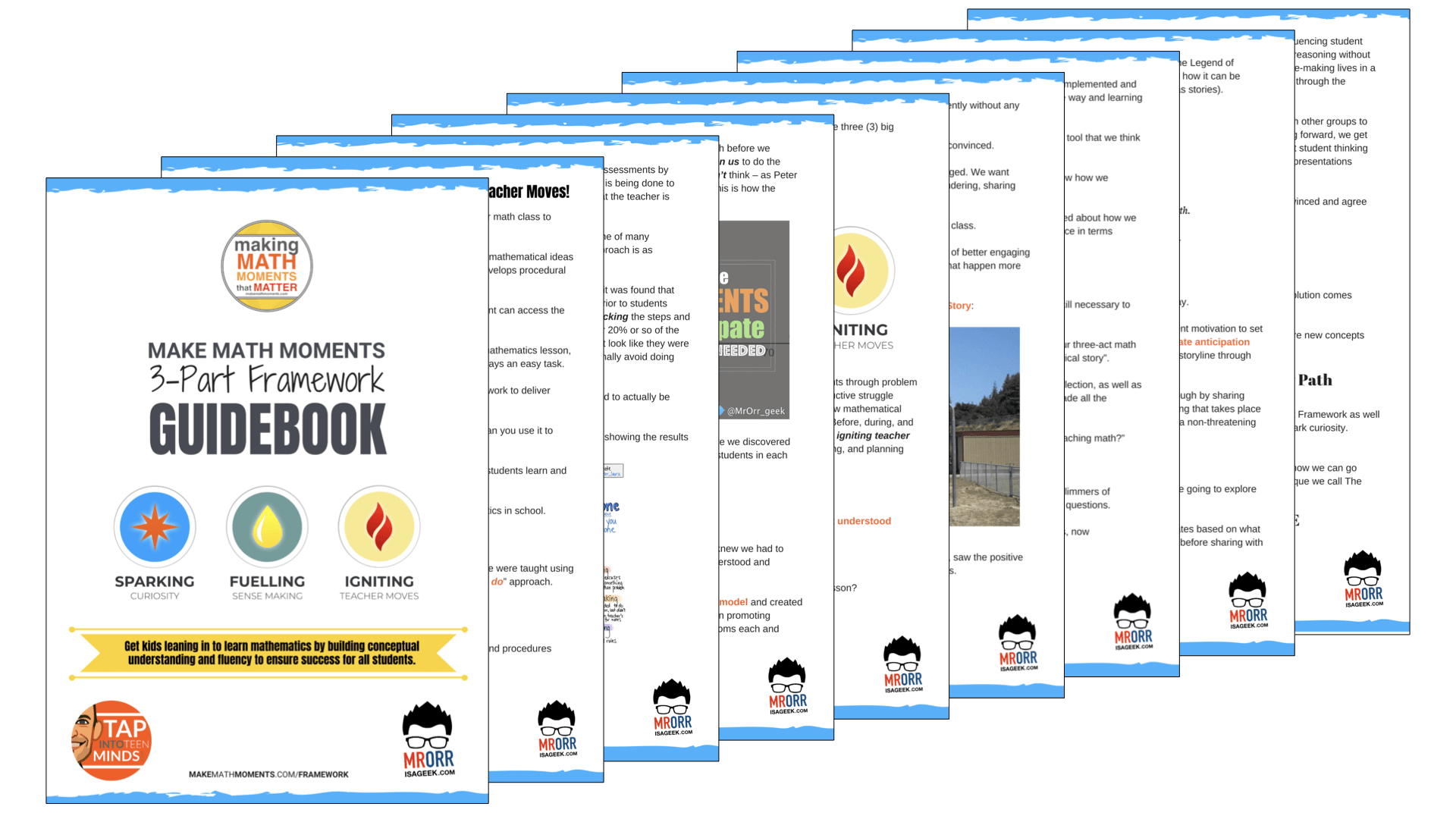 Why not bring the 3-Part Framework Guidebook with you?
Download the PDF so you can share with your professional learning network via print or email!
DOWNLOAD THE 3 ACT MATH TASK TIP SHEET SO THEY RUN WITHOUT A HITCH!
Download the 2-page printable 3 Act Math Tip Sheet to ensure that you have the best start to your journey using 3 Act math Tasks to spark curiosity and fuel sense making in your math classroom!