How To Sneak In Linear Relations in Algebra Class
What are ways we can fold in fundamental ideas and building blocks of linear relations while saving you time?
In our classes we've eliminated the 2-3 weeks we used to dedicate to introducing, developing, and solving problems with linear relations.
HOW?
We've built in short math-talk discussions into our daily routines that unfold the key understandings of proportions, rates, and graphical representations of linear relations.
In this video you'll see a recording of live session Jon recently had with his grade 9 applied class where they participated remotely in one of these short math talk discussions on linear relations.
What to watch for:
How Jon uses the Curiosity Path to Spark Curiosity with linear relations.
Jon's use of the 5 Practices For Orchestrating Productive Mathematical Discussions to select & sequence student thinking. 
How Jon connects student thinking to introduce a new representation. 
Resources Related To The Video
Want to Run Problem Based Lessons Without a Hitch In Your Classroom?
DOWNLOAD THE 3-PART FRAMEWORK GUIDEBOOK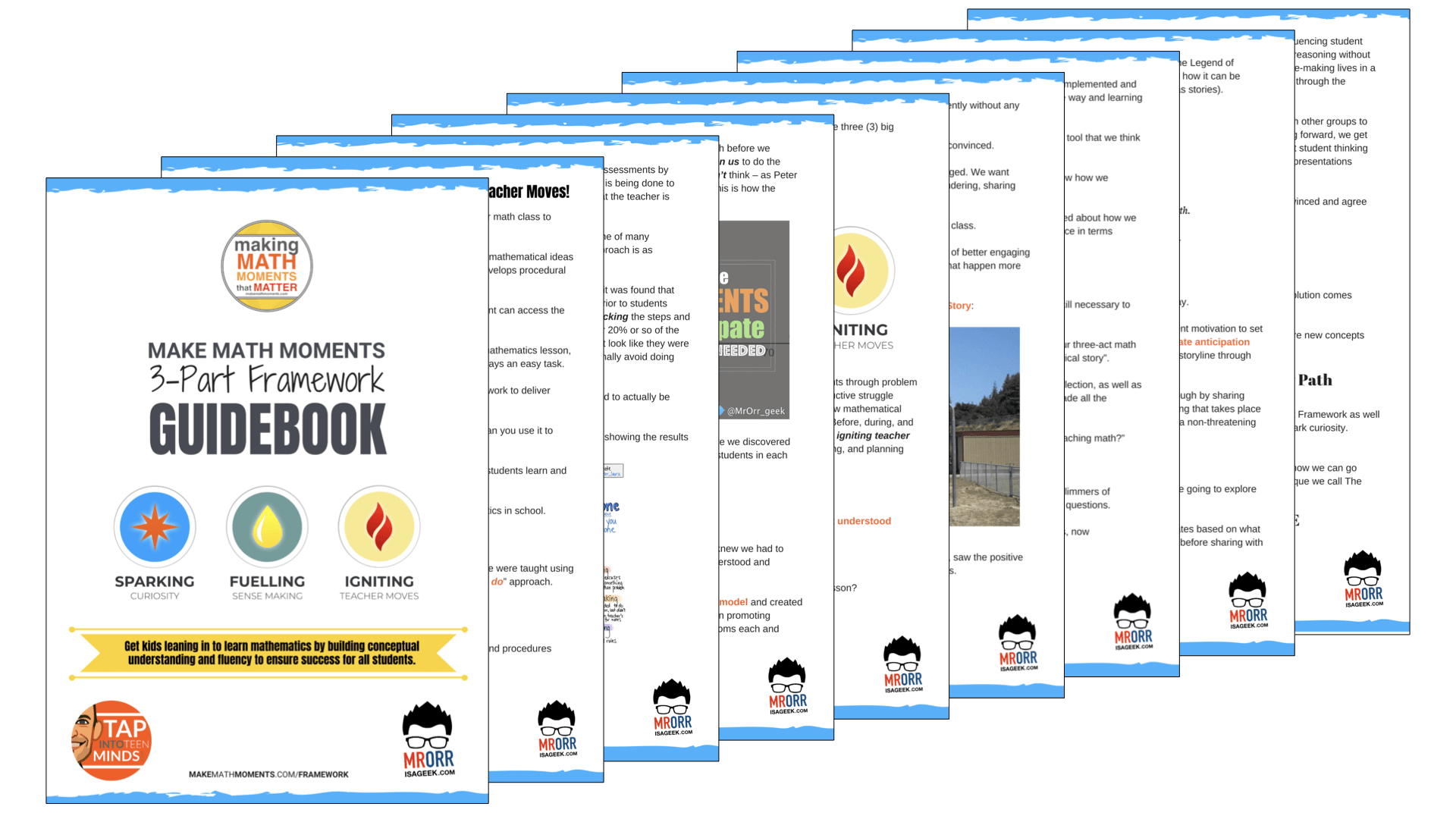 Why not bring the 3-Part Framework Guidebook with you?
Download the PDF so you can share with your professional learning network via print or email!
ONLINE WORKSHOP REGISTRATION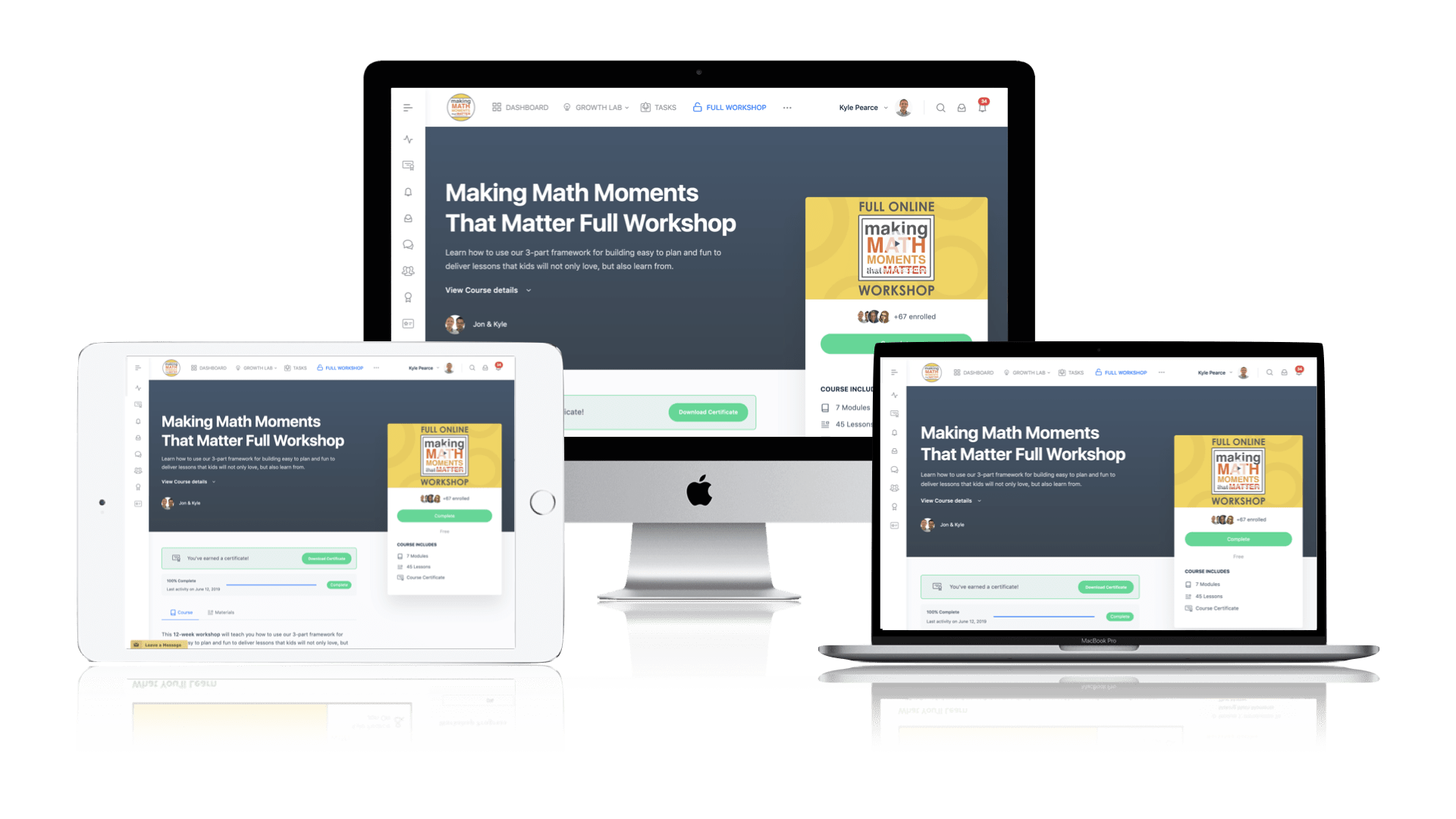 Pedagogically aligned for teachers of K through Grade 12 with content specific examples from Grades 3 through Grade 10.
In our self-paced, 12-week Online Workshop, you'll learn how to craft new and transform your current lessons to Spark Curiosity, Fuel Sense Making, and Ignite Your Teacher Moves to promote resilient problem solvers.