Stop Using This Formative Assessment Technique
We've used this formative assessment technique hundreds of times a week! I'm sure you have too, but we've learned that we need to limit it's use. What formative assessment techniques are best so we can empower our students in the math classroom?
Learn with Jon on how to limit the use of asking students to raise their hand when answering problems and what we can do instead.
This video is a lesson from the Assessment For Growth course inside the Make Math Moments Academy Join with your first 30 days free https://makemathmoments.com/academy
Resources Related To The Video
Want to Run Problem Based Lessons Without a Hitch In Your Classroom?
DOWNLOAD THE 3-PART FRAMEWORK GUIDEBOOK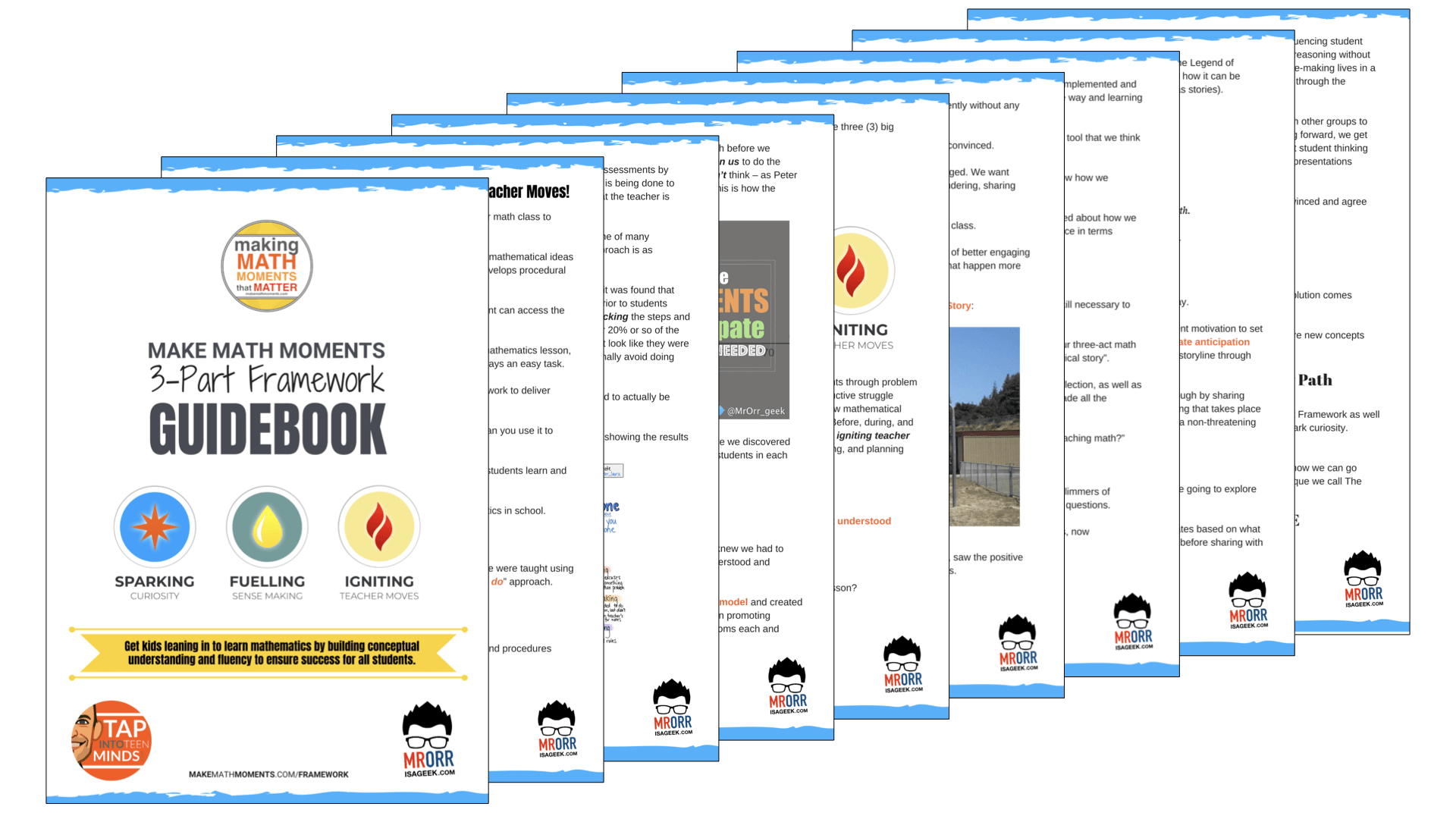 Why not bring the 3-Part Framework Guidebook with you?
Download the PDF so you can share with your professional learning network via print or email!
ONLINE WORKSHOP REGISTRATION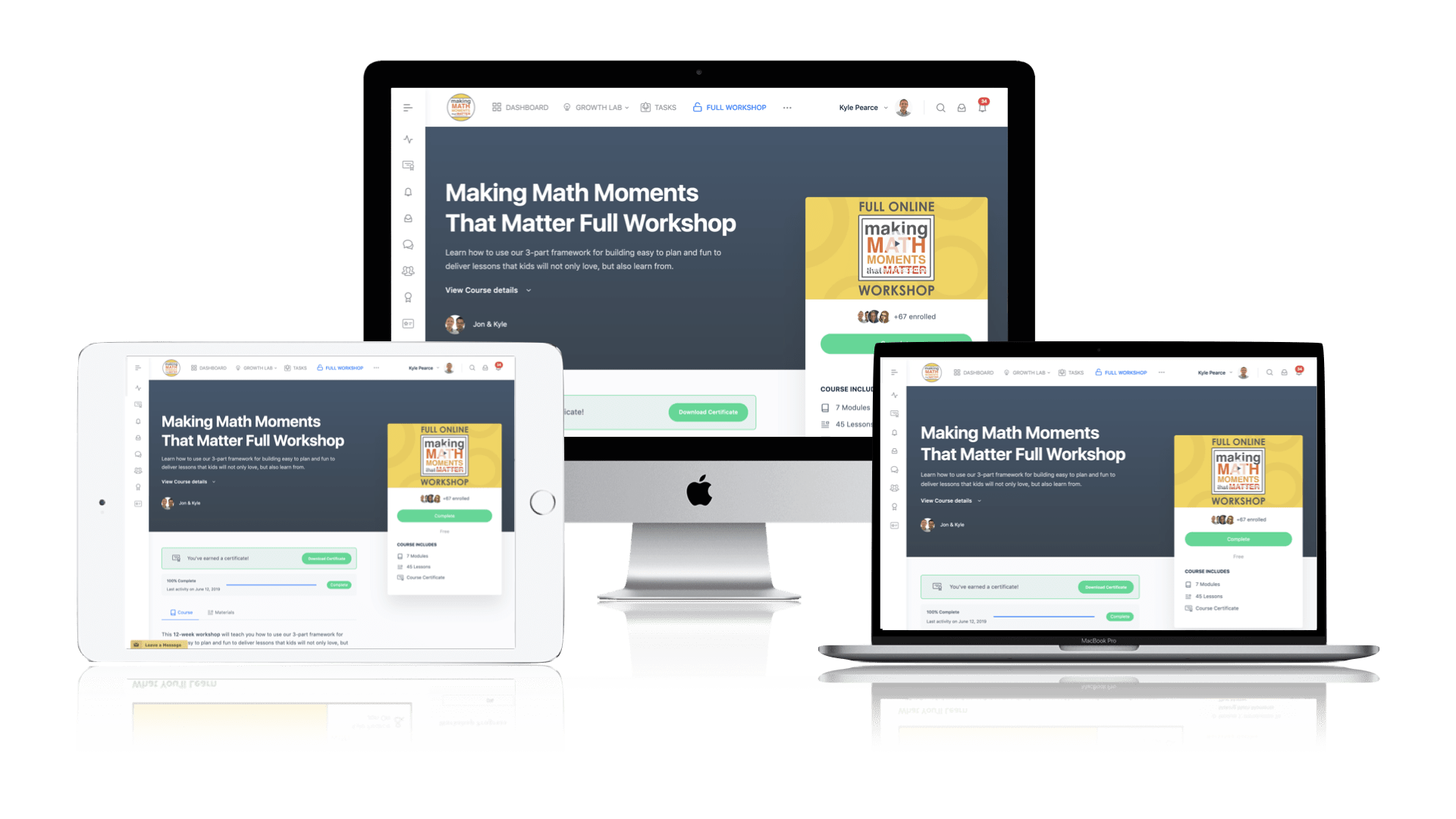 Pedagogically aligned for teachers of K through Grade 12 with content specific examples from Grades 3 through Grade 10.
In our self-paced, 12-week Online Workshop, you'll learn how to craft new and transform your current lessons to Spark Curiosity, Fuel Sense Making, and Ignite Your Teacher Moves to promote resilient problem solvers.