How To Organize Your Lessons & Courses with Virtual Binders
When I started teaching I kept track of all my units, handouts, tests, activities in a course binder! That thing was gold! It helped me organize my lessons and keep track of my day-to-day plans.
It's been a few years now that I've used a physical binder! These days I keep track of everything using Google Sheets in what we're calling Virtual Binders!
Learn how to organize and keep track of your lessons so you can make math moments that matter using Google Sheets and virtual binders.
Resources Related To The Video
Virtual Binders in Google Sheets: 
Want to Run Problem Based Lessons Without a Hitch In Your Classroom?
DOWNLOAD THE 3-PART FRAMEWORK GUIDEBOOK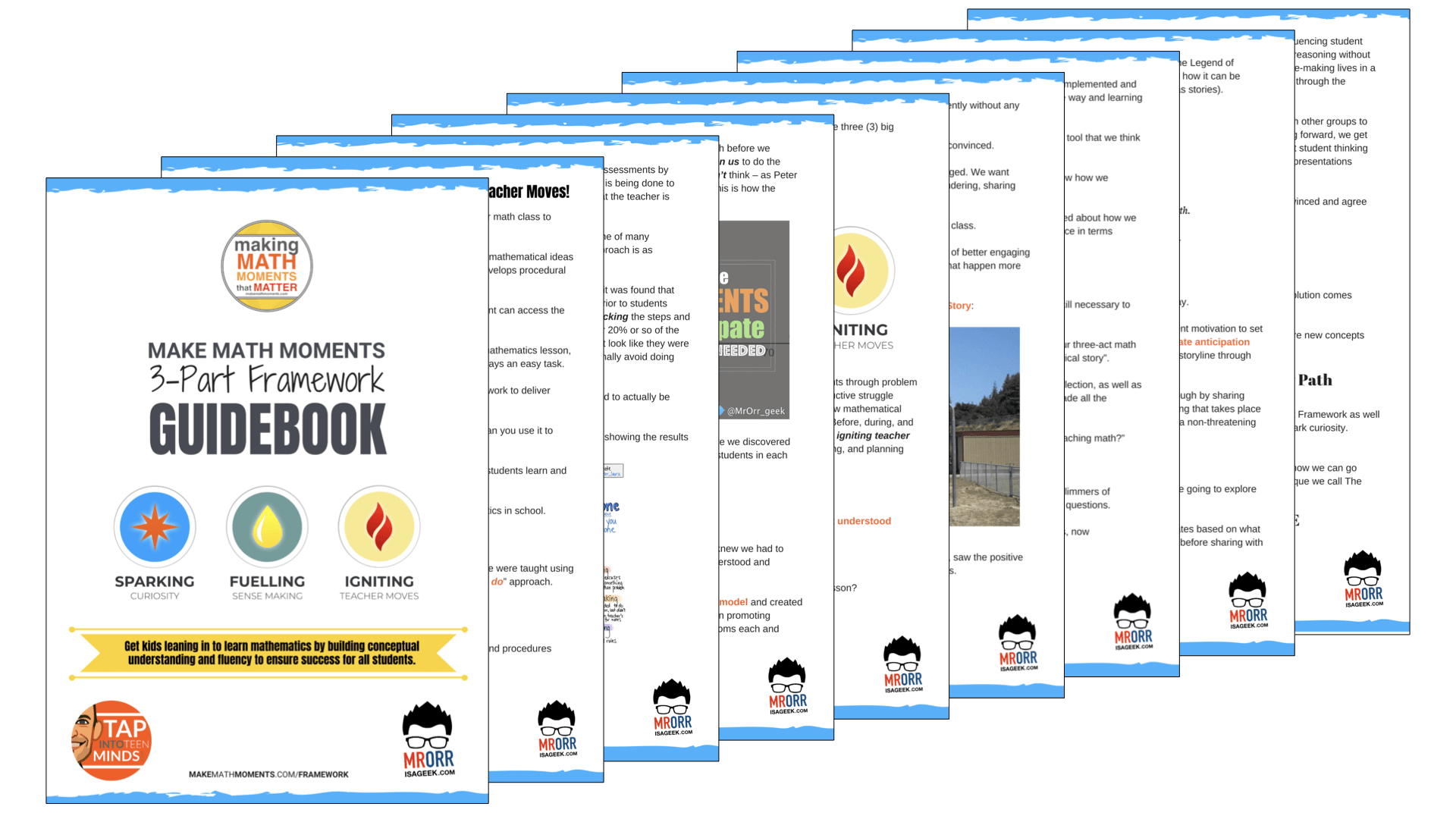 Why not bring the 3-Part Framework Guidebook with you?
Download the PDF so you can share with your professional learning network via print or email!
DOWNLOAD THE 3 ACT MATH TASK TIP SHEET SO THEY RUN WITHOUT A HITCH!
Download the 2-page printable 3 Act Math Tip Sheet to ensure that you have the best start to your journey using 3 Act math Tasks to spark curiosity and fuel sense making in your math classroom!