Episode 233: How to Move Beyond Answer Getting. A Math Mentoring Moment (Ep. 38 Replay)
In this Math Mentoring Moment episode we speak with a year 1 (first grade) teacher Sierra Classen in her second year of teaching from Melbourne, Australia. Listen in as we work through this common struggle we have all faced – either currently or in the past – related to students hyper focusing on answer getting over process.
This is another Math Mentoring Moment Episode where we speak with a member of the Math Moment Maker Community where together we brainstorm strategies and next steps for teachers to overcome pebbles they have in their shoe by growing all six parts of their Mathematics Program.
Strategies to help your students re-think the purpose of math class. 
How games can shape math lessons
Why number talks are great culture builders
Characteristics of effective math instruction
Two Types of questions you should avoid answering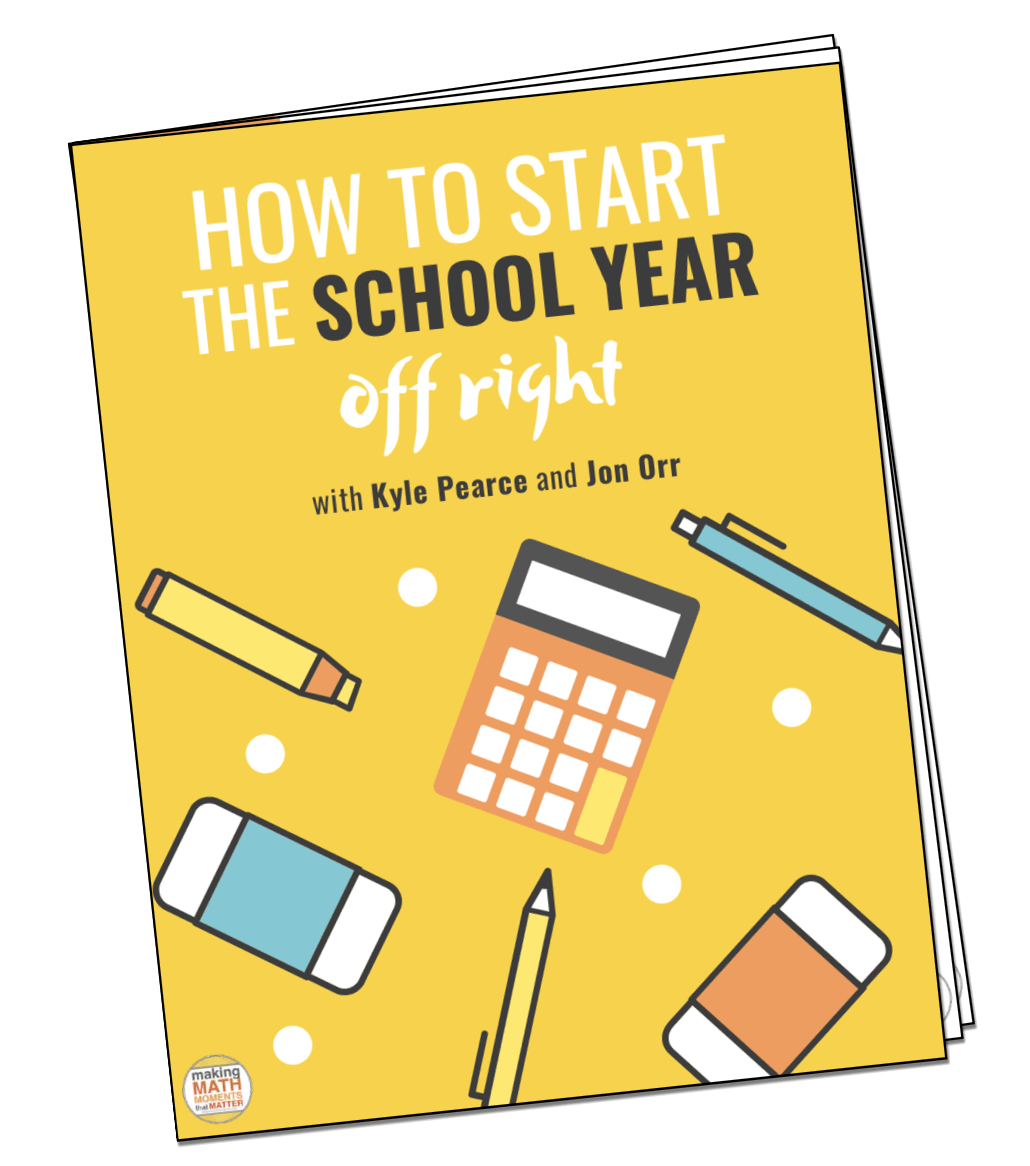 DOWNLOAD OUR HOW TO START THE SCHOOL YEAR OFF RIGHT GUIDE
Start your school year off right by downloading the guide that you can save and print to share with colleagues during your next staff meeting, professional learning community meeting or just for your own reference!
DOWNLOAD THE MAKE MATH MOMENTS FROM A DISTANCE CHEAT SHEETS
Download the Cheat Sheets in PDF form so you can effectively run problem based lessons from a distance!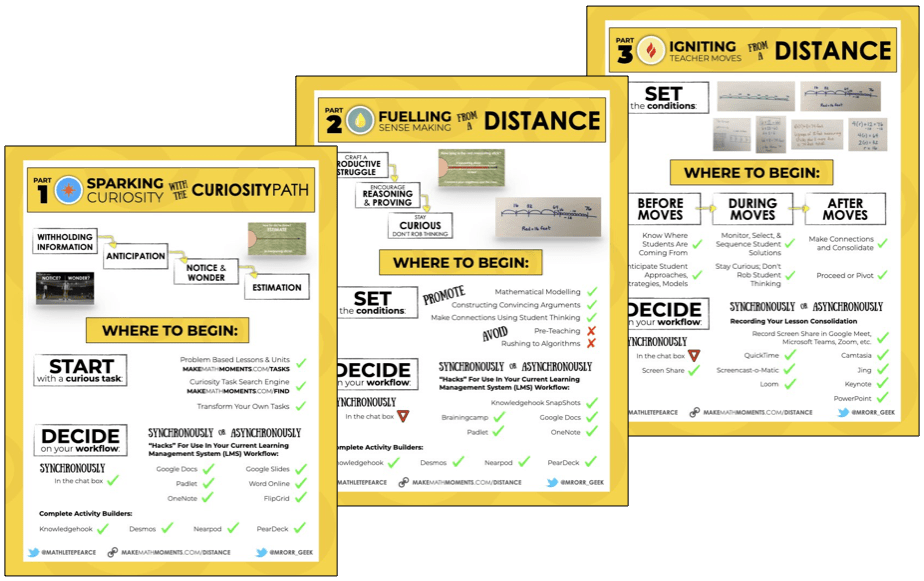 UP YOUR DISTANCE LEARNING GAME IN THE ACADEMY
There is a LOT to know, understand, and do to Make Math Moments From a Distance.
That's why so many Math Moment Makers like YOU have joined the Academy for a month ON US!
You heard right: 30 days on us and you can cancel anytime. Dive into our distance learning course now…
Thanks For Listening
Leave a note in the comment section below.
To help out the show:
ONLINE WORKSHOP REGISTRATION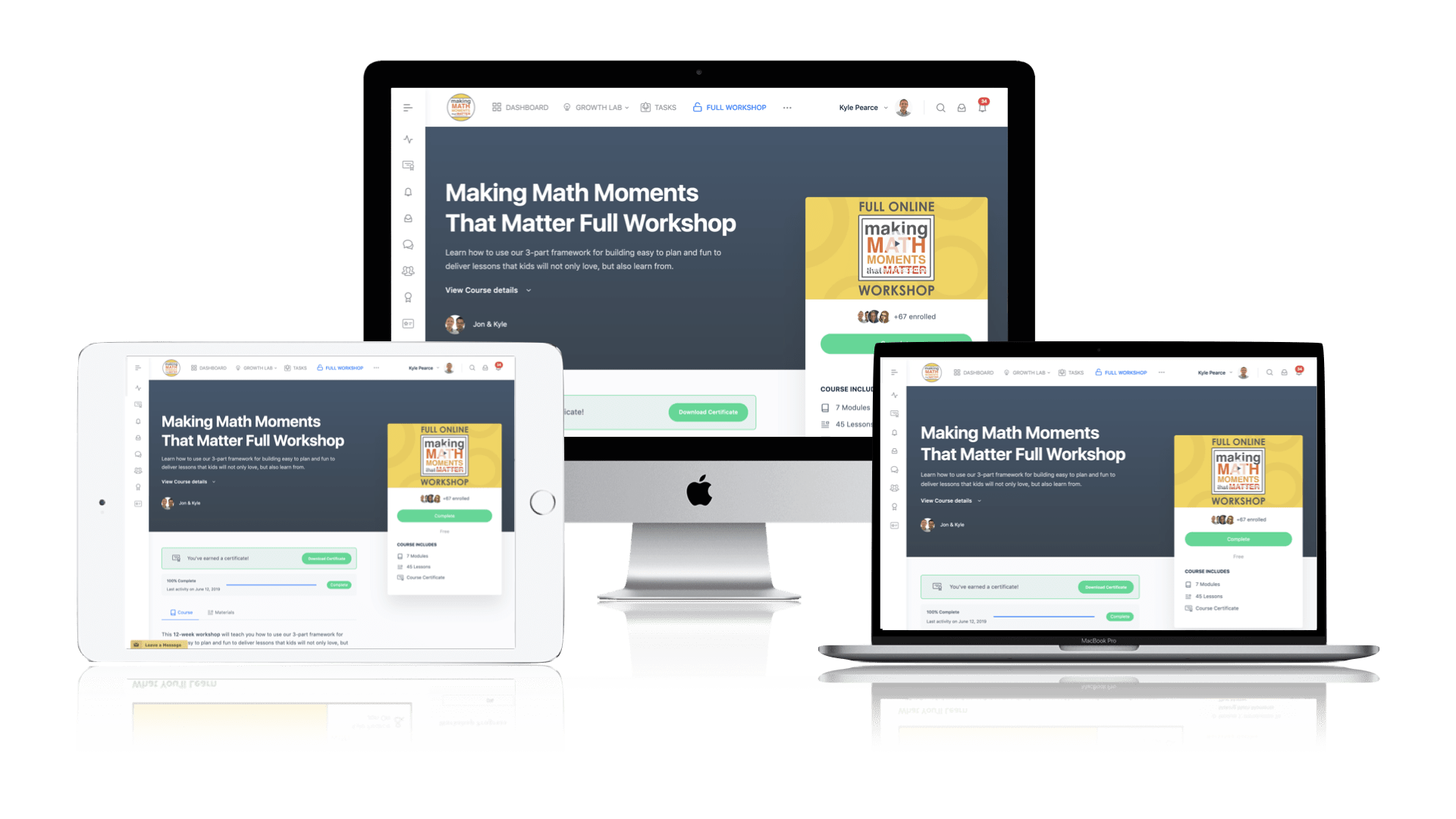 Pedagogically aligned for teachers of K through Grade 12 with content specific examples from Grades 3 through Grade 10.
In our self-paced, 12-week Online Workshop, you'll learn how to craft new and transform your current lessons to Spark Curiosity, Fuel Sense Making, and Ignite Your Teacher Moves to promote resilient problem solvers.