Episode 234: Making Change Across an Organization When Change Is Hard – A Math Mentoring Moment
In this episode we chat with Jake Hickson, the System Math Lead for the Provincial and Demonstration Schools Branch of the Ministry of Education here in Ontario, Canada. Jake and his colleagues service students who are deaf/hard of hearing, blind/low-vision as well as students who have one or more identified learning disabilities.
We chat with Jake about the challenges he faces as a district mathematics leader who is mentoring educators across three (3) buildings that span great distances. While Jake has access to some built-in professional learning structures, the amount of time and delivery format is certainly less than he would like in order to engage in effective mathematics professional development. 
Stick around and listen in as we help Jake shake his district leader pebble out of his shoe!
This is a Math Mentoring Moment episode where we chat with a Math Moment Maker, just like you and guide them to some next steps in pushing their classroom or district leader practice forward.
Why teaching using only "naked" problems is a problem;

The role of strategies and mathematical models are necessary for students with and without learning challenges to build conceptual understanding;

How to teach using "gourmet" pizza instead of serving up frozen pizzas each and every day; and, 

How mathematics leaders can still take steps forward in promoting professional development regardless of the logistical constraints that are working against you.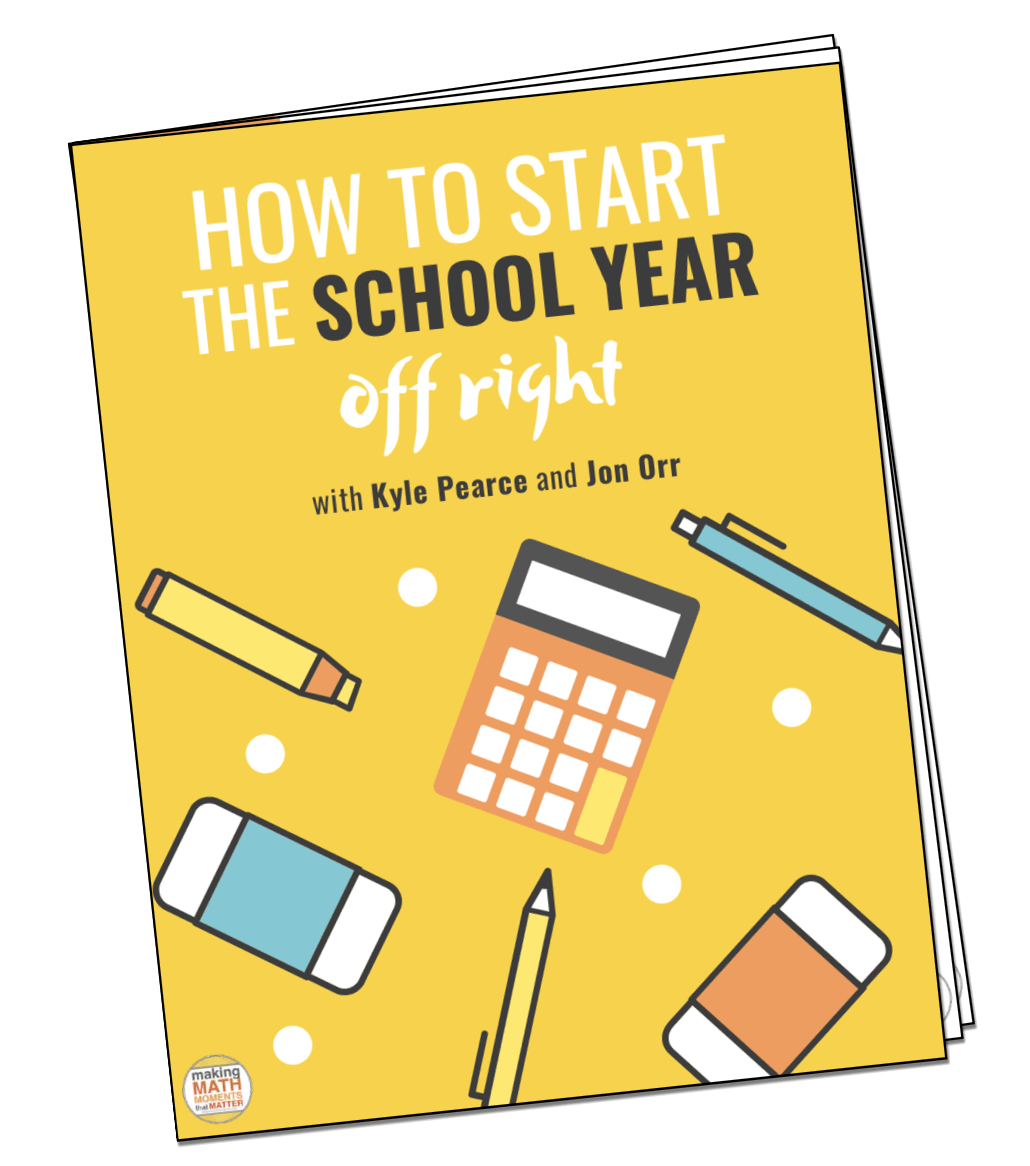 DOWNLOAD OUR HOW TO START THE SCHOOL YEAR OFF RIGHT GUIDE
Start your school year off right by downloading the guide that you can save and print to share with colleagues during your next staff meeting, professional learning community meeting or just for your own reference!
DOWNLOAD THE MAKE MATH MOMENTS FROM A DISTANCE CHEAT SHEETS
Download the Cheat Sheets in PDF form so you can effectively run problem based lessons from a distance!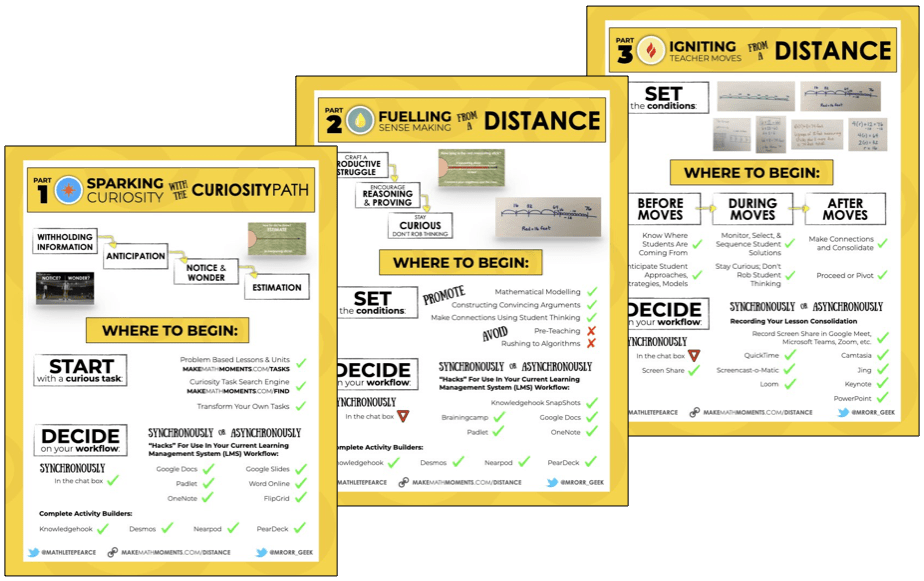 UP YOUR DISTANCE LEARNING GAME IN THE ACADEMY
There is a LOT to know, understand, and do to Make Math Moments From a Distance.
That's why so many Math Moment Makers like YOU have joined the Academy for a month ON US!
You heard right: 30 days on us and you can cancel anytime. Dive into our distance learning course now…
Thanks For Listening
Leave a note in the comment section below.
To help out the show:
ONLINE WORKSHOP REGISTRATION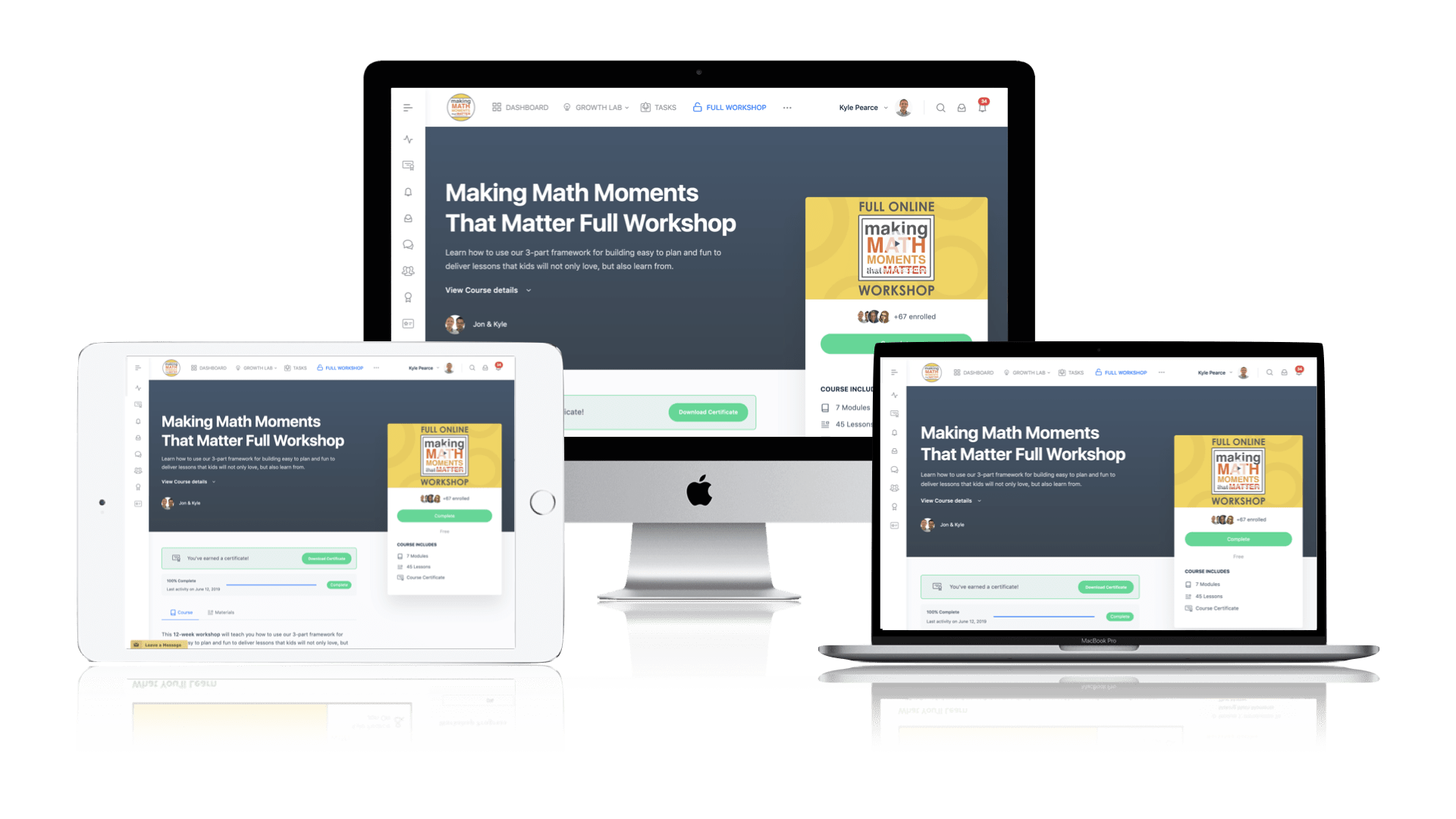 Pedagogically aligned for teachers of K through Grade 12 with content specific examples from Grades 3 through Grade 10.
In our self-paced, 12-week Online Workshop, you'll learn how to craft new and transform your current lessons to Spark Curiosity, Fuel Sense Making, and Ignite Your Teacher Moves to promote resilient problem solvers.