Episode #40: How Do I Know When To Proceed Or Pivot My Plan? – [Math Mentoring Moment]
This week we speak with Michael Rubin, a Math Moment Maker who has been diving into a TON of Math Professional Learning over the past year as he gears up to make a return to the math classroom. Join in on the conversation as Michael shares his recent successes learning from the many math educators sharing online, our weekly tasks/tips/tools weekly email, as well as some epiphanies he's had since taking our Online Workshop recently.
How Do I Teach Through Task?

What Learning & Preparation Do I Need To Do?

What Strategies Can Help All My Students?

What is Spiralling & Why Everyone Should Be Doing It?

What Should I Consider When Planning To Spiral?

How Long Should A Cycle Typically Take?

How Can I Help Struggling Students?
MAKING MATH MOMENTS ACADEMY
YOUR ROADMAP TO AN INSPIRING MATH CLASS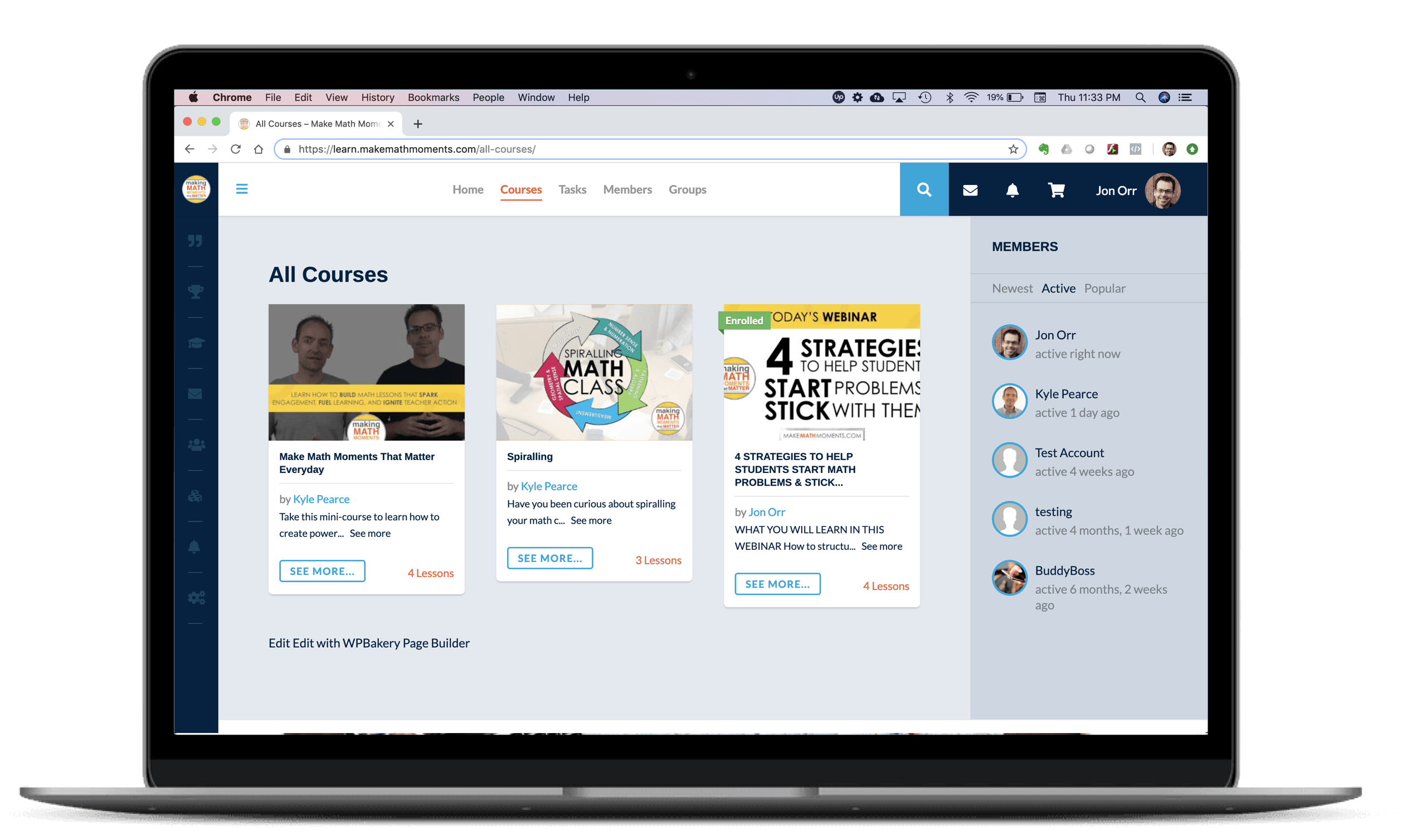 Thanks For Listening
Leave a note in the comment section below.
To help out the show: