Episode #47: How Social Media & Reflection Strengthens PD!
We all know that modelling how to be a lifelong learner is important for our students to see, but even more importantly, we need to be constantly learning to be the best math teachers we can be.
While we all have good intentions to grab that next math professional development book or resource, professional development can be expensive and overwhelming.
Where can I find great professional development to avoid doing all the digging and most importantly, how can I find it for free?
Well, you're in luck because we recently spoke with our good friend and colleague David Petro on Episode #47 of The Making Math Moments That Matter Podcast.
David is a brand new Vice Principal, but spent many years in the position of Math Coordinator for the Windsor Essex Catholic District School Board in Windsor, Ontario, Canada. He is also the President of the Ontario Association of Mathematics Educators (OAME) and many math teachers across Ontario know him as our resident math lessons curator. 
Listen in as we chat with David about resource sharing, online learning, some of his favourite math activities, and how you can get started with them in your classroom! 
How reflection can help educators and students consolidate learning. 

Are there merits to homework? How should we structure homework to be meaningful. 

How to find math resources for your classroom. 

How to use twitter to maximize your professional learning
In our six module (16 week) online workshop you'll learn how to build and adjust your own lessons that engage students, build deeper understanding of math, and promote resilience in problem solving.
PERFECT IF YOU TEACH GRADES  3 through 10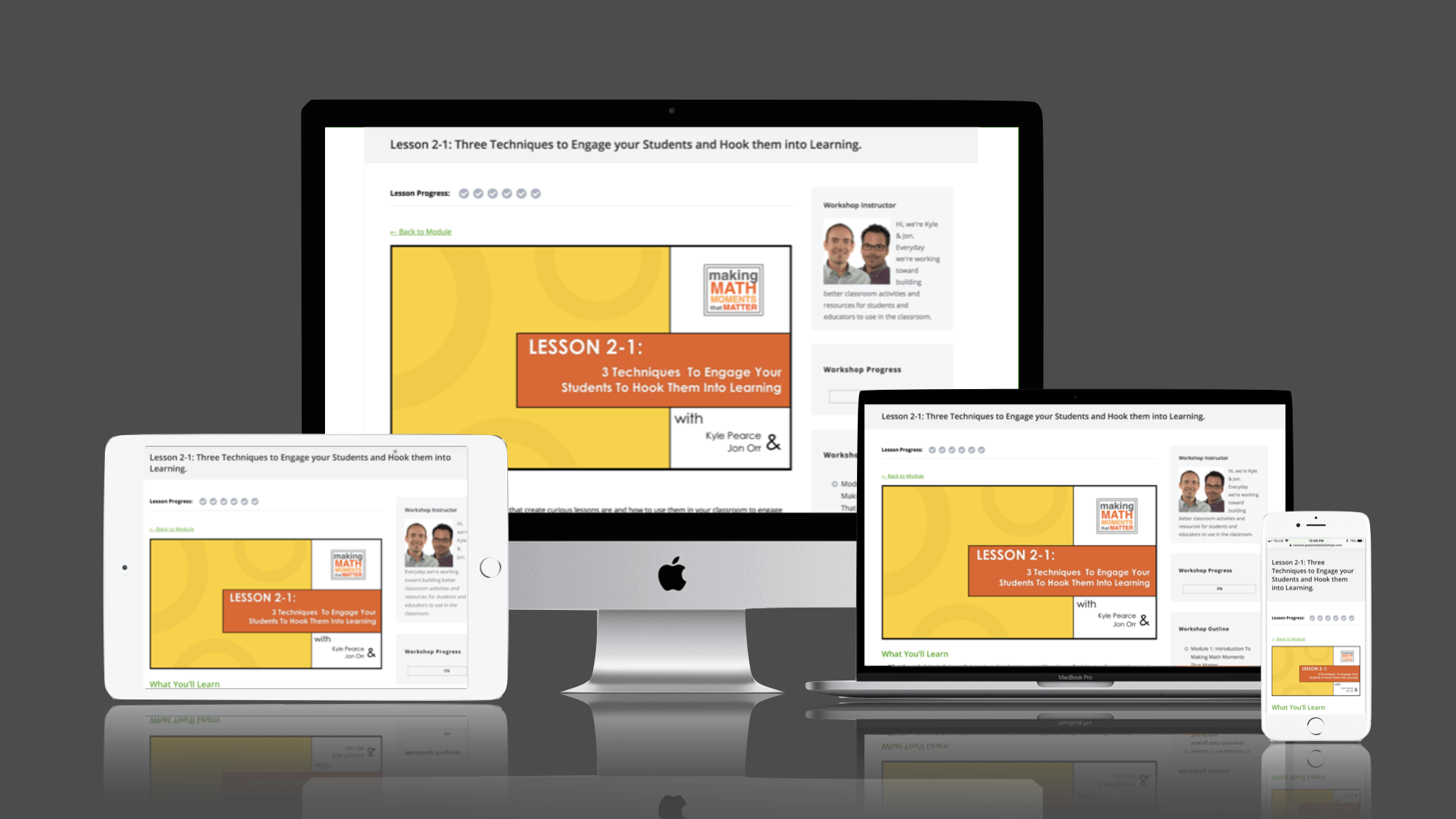 We'll release one module each week for the first 6 weeks. Then you'll have another 10 weeks to work through the content ON YOUR SCHEDULE!
Thanks For Listening
Leave a note in the comment section below.
To help out the show: