Episode #49: Adding Parents To The Equation: An Interview with Hilary Kreisberg & Matthew Beyranevand
So, you've decided to make a change in your math class or you're already on the journey to shift away from the way we were taught; moving away from overemphasizing the memorization of steps and procedures and moving towards teaching for reasoning, problem solving, and understanding.
This is FANTASTIC! As you likely know, making this shift takes time and energy. It seems like every small shift we make, we encounter a new challenge. Although it might not feel like it, these challenges are a part of the process. However, one of the challenges that tends to pop up during the process of shifting from memorization to understanding is not helpful and it can often derail us from pushing forward.
What is that challenge?
Parent and Guardian push-back.
I'm sure you're nodding your head in agreement when you think of the many parents (especially the most vocal of the bunch) who you can bet will be sending a note or calling the school if you aren't pushing those traditional, outdated practices of memorizing steps and procedures without understanding. 
Well, we have just the resource to help you overcome this challenge!
On this episode, we have two wonderful and hilariously entertaining educators who are passionate about helping parents navigate math education.
Hilary Kresiberg and Matthew Beyranevand have co-authored an amazing book called Adding Parents To The Equation and they join us on the podcast to dive into many ways we can overcome this very common challenge. 
Dive into episode #49 to learn how to help parents help their children with math at home, what resources parents can use to help nurture mathematics with their children, how to help them navigate educational jargon, how to develop their own growth mindset, how to support them with the actual mathematics we teach and what teachers can do to support parents from the classroom. 
How to help parents help their children with math at home. 

What resources can parents use at home to help nurture mathematics. 

How to help parents navigate educational jargon

How to help parents with growth mindset

How to support parents with mathematics. 

How teachers can support parents.
In our six module (16 week) online workshop you'll learn how to build and adjust your own lessons that engage students, build deeper understanding of math, and promote resilience in problem solving.
PERFECT IF YOU TEACH GRADES  3 through 10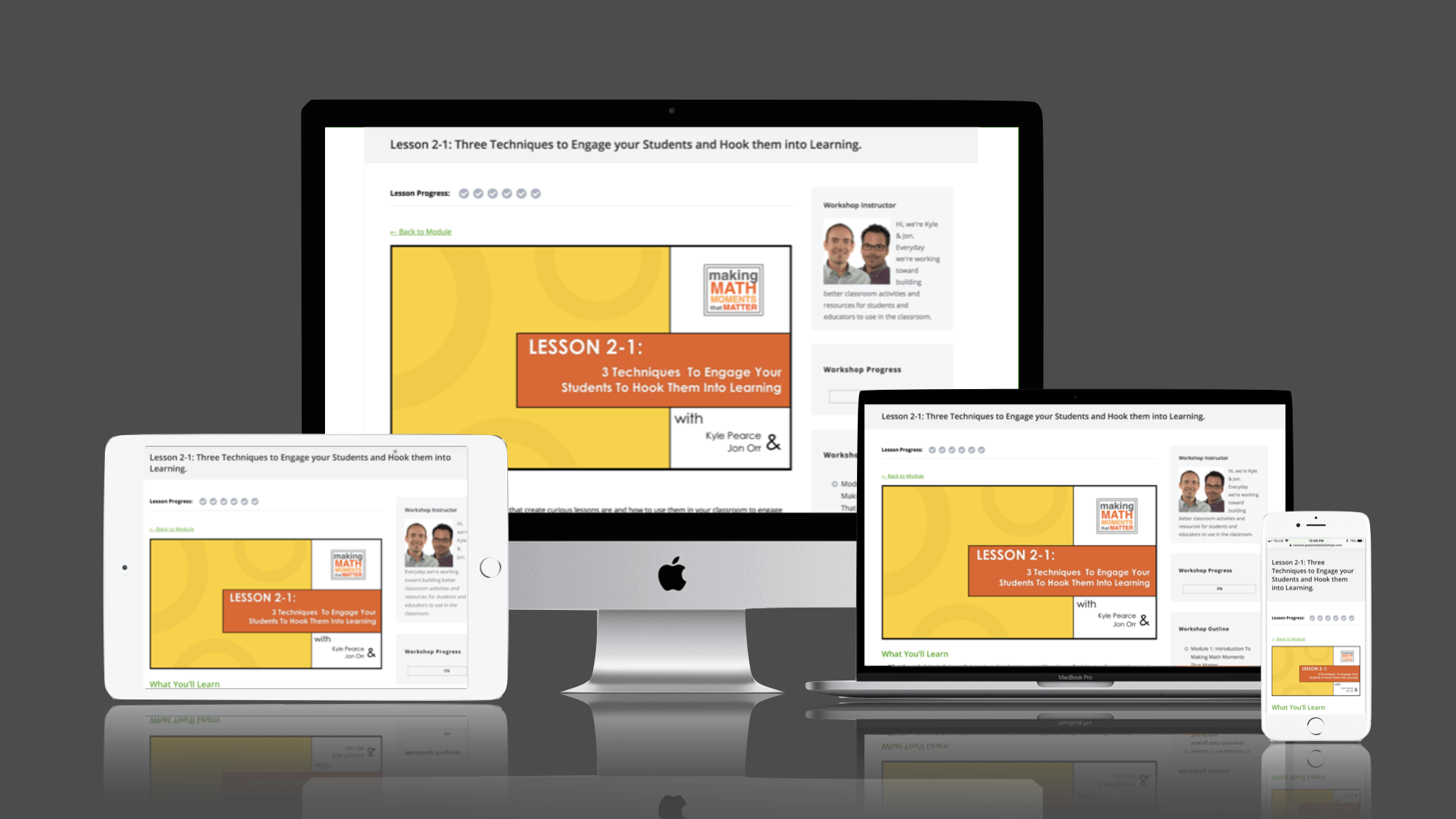 We'll release one module each week for the first 6 weeks. Then you'll have another 10 weeks to work through the content ON YOUR SCHEDULE!
Thanks For Listening
Leave a note in the comment section below.
To help out the show: