Episode #50: How To Get High IMPACT PD FROM YOUR COUCH: The Make Math Moments Virtual Summit
Join Jon & Kyle in this episode while they share why they created a math PD virtual summit, how it works, and why you NEED to register. Listen in as they outline classroom struggles many teachers have and how the summit sessions will help minimize those struggles. 
How to access high impact math PD from your couch. 

How we can bring curiosity, wonder and joy into the math classroom!

How to solve problems without cross multiplying while learning powerful ways to help students develop efficient and sophisticated proportional reasoning strategies.

How to learn, lead, and live without barriers.

The power of play and explore ways we can play with mathematics in your classroom.

How can we empower students through estimation.

How we can we teach students the confidence and wits to process content, solve problems, innovate, persevere, and engage in "big picture" thinking.

How teachers can step into parents' shoes and better understand the ways in which they can support parent understanding of the way we teach math today.

How you can use "power tools" with your students to deepen learning and solve problems with efficiency.
In our six module (16 week) online workshop you'll learn how to build and adjust your own lessons that engage students, build deeper understanding of math, and promote resilience in problem solving.
PERFECT IF YOU TEACH GRADES  3 through 10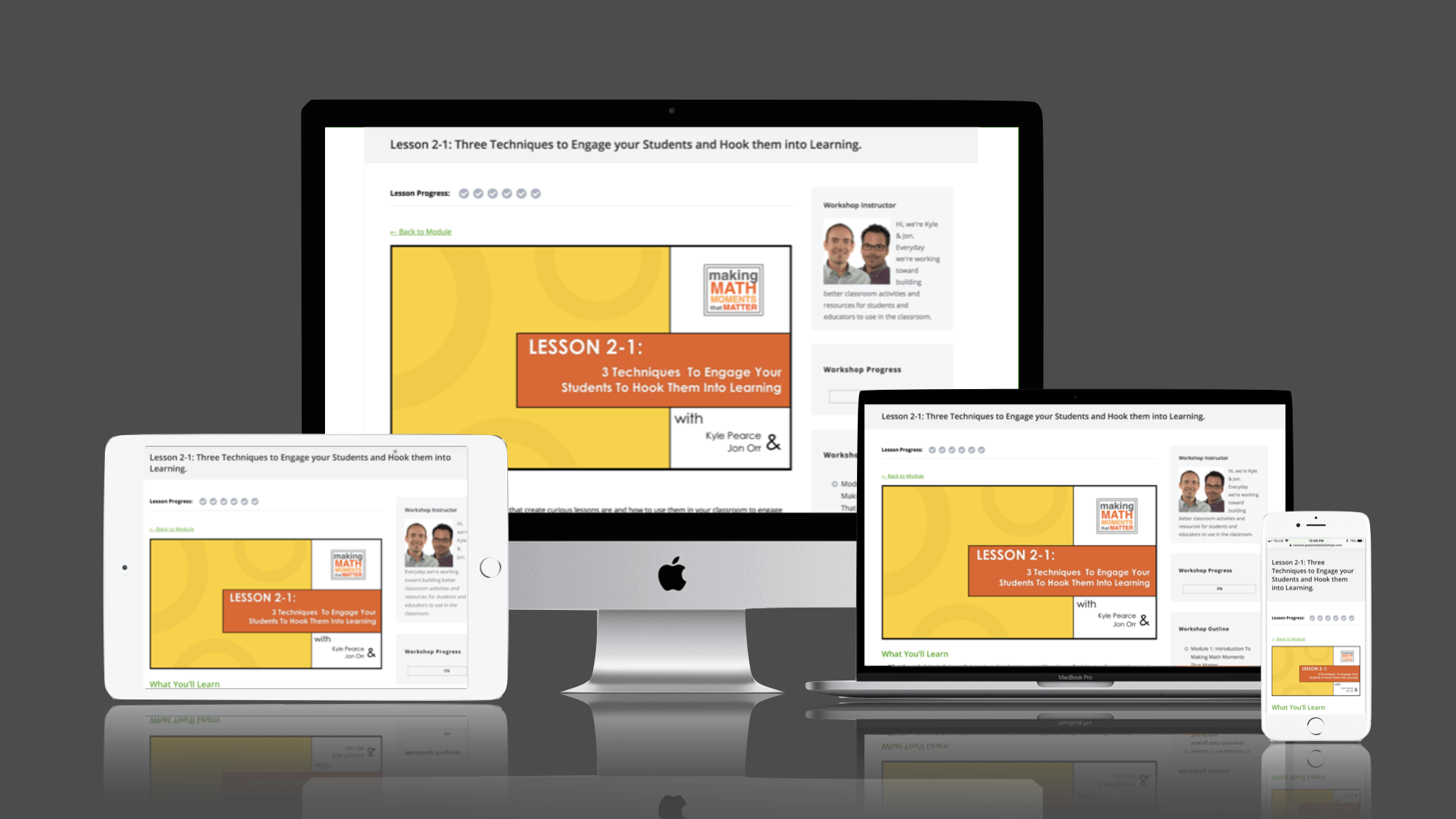 We'll release one module each week for the first 6 weeks. Then you'll have another 10 weeks to work through the content ON YOUR SCHEDULE!
Thanks For Listening
Leave a note in the comment section below.
To help out the show: